Starting an online boutique is easier than you think, and more cost-effective than you'd expect. All it takes is utilizing the right tools…and there's an abundance of them at your disposal. 
While it is relatively simple to start an online boutique, it's important to note that there are specific steps in a strategically organized manner. Following these steps carefully can help you lay a solid, sturdy foundation for your shop to stand on.
1. Sketch and define your business concept 
Every great idea starts in your mind, but should be laid out on paper so you can flesh out critical components needed to bring your idea to fruition. When it comes to starting an online clothing boutique, a little strategy can bring a lot of clarity.
Sketch your concept
Sketching your concept is a relatively informal way to create a one-page overview of your online clothing boutique idea. It allows you to get your concept on paper, which can aid you in gathering feedback from family and friends. Essentially, sketching out your concept is a way for you to map out all the moving parts and look at the big picture of how you can move forward.
Validate and develop your idea
As you sketch your concept, you'll likely be wondering…will it work? Here's where validating your idea will be key. Using your concept sketch, begin to gather feedback from your network or people you trust for honest feedback. Remember, you also have a plethora of resources online to give you insight into the potential success of your online clothing boutique idea.
Create a business plan
A business plan is a clear guide that outlines every critical aspect of the idea you're proposing, and how you'll turn it into a living and breathing business. It's a more formal outline of the critical components of your online boutique. You can use your business plan to present to partners and potential investors. 
Creating a complete business concept is easier with Idea Buddy. You'll have access to a host of tools that allow you to record and identify key components of your online boutique!
2. Identify your target audience
Despite what you may think, not all online clothing boutiques will have the same target customers. In fact, they can vary greatly by gender, age, style, and price point.
For example, let's say the clothing you want to sell at your boutique is female-targeted, trendy, and at a higher price point. You'd want to define who is most likely to have a strong interest in your products, as this group of people will be what fuels your revenue. During this critical thinking process, take advantage of Idea Buddy's notes section, side by side comparisons, and vision planning.
Defining your "target audience"
Simply put, a target audience is a group of people that you intend to reach with your business. Knowing who you intend on selling your products will help you to implement how you intend on selling to them. Establishing your target audience will be the foundation of your online boutique's marketing strategy.
Defining your target audience largely involves getting your hands dirty in research. Using the specifics from your concept sketch, such as the types of products you want to sell, etc. hop online and start researching the audience of similar clothing boutiques. There are also free tools you can use to help you define your audience.
Create target personas
A target persona is an imaginary representation of the customer you are trying to market to. 
Create 2-3 fictional characters using the information you uncovered in your target audience research. Use these target personas as a guideline when strategizing future marketing campaigns, such as adopting the appropriate social media content for your online boutique.
3. Create your brand identity
Creating your brand
Your brand is how people perceive your business. Branding is basically your boutique's virtual "storefront" and will be what initially attracts your target audience to your products. These first impressions will be made through aesthetics such as your logo, website, shipping materials, etc. Choose wisely. Creating a brand also helps differentiate you from your competition. 
Creating your brand means starting with a brand strategy. Your brand strategy will focus specifically on your boutique's logo, color scheme, tag line, content, and tone as well as some of the more philosophical aspects of your brand, such as your brand values and your overall mission. Sit down and think about what you want your greater mission to be, and start from there. For example, Urban Outfitters' mission statement is "The goal for our brands is to build a strong emotional bond with the customer. To do this we must build lifestyle environments that appeal emotionally, and offer fashion correct products on a timely basis." From your mission statement, you can strategize brand aesthetics and a voice and tone that emulates your mission and brand values.
Put your brand strategy in a central guide
Lean forward in your chair and "listen" closely. Creating your own brand book or guide is a major success tool!
Write all that you can about your brand in an easy-to-read format for yourself, future employees, and freelancers that will be contributing to your business. Basically, anyone that will be touching your business needs a link to your brand book/guide. You'll want to outline everything. Here are a few must-haves to get you started: mission statement, brand values, brand colors, logo design, tone, target audience, target personas and the hashtags that accompany them, and files of suggested images for social media.
4. Set up your shop
You have established your brand and voice. Now, it's time to move on to the exciting stage of setting up your shop on an eCommerce platform. Simply put, an eCommerce platform is an online format that will host your online clothing boutique. Some eCommerce platforms are Shopify, WooCommerce, and Wix.
Key features of an eCommerce platform
Each eCommerce platform varies in its specific features, but most will have:
A central dashboard

A storefront

A product database

Reporting

Inventory management
What's important to know about eCommerce platforms is that they're all different, and they all target different sized eCommerce entities. For someone setting up an online boutique, your best bet is to choose an eCommerce platform that's user-friendly, not too complex and gives you just what you need, and nothing more. Otherwise, you risk getting overwhelmed at all the features, when you really only need to focus on a few.
Getting set up
Using your brand guide, you can design your branded site using your logo, choose colors and fonts, and your unique verbiage. Remember that your site is a way to communicate directly with the target customers you outlined in step 2, so be sure to have a clear brand voice and tone in your site content, and high-quality images of your products. Keep it clean, easy-to-use, and with a few steps in the buying process as possible.
5. Create a marketing strategy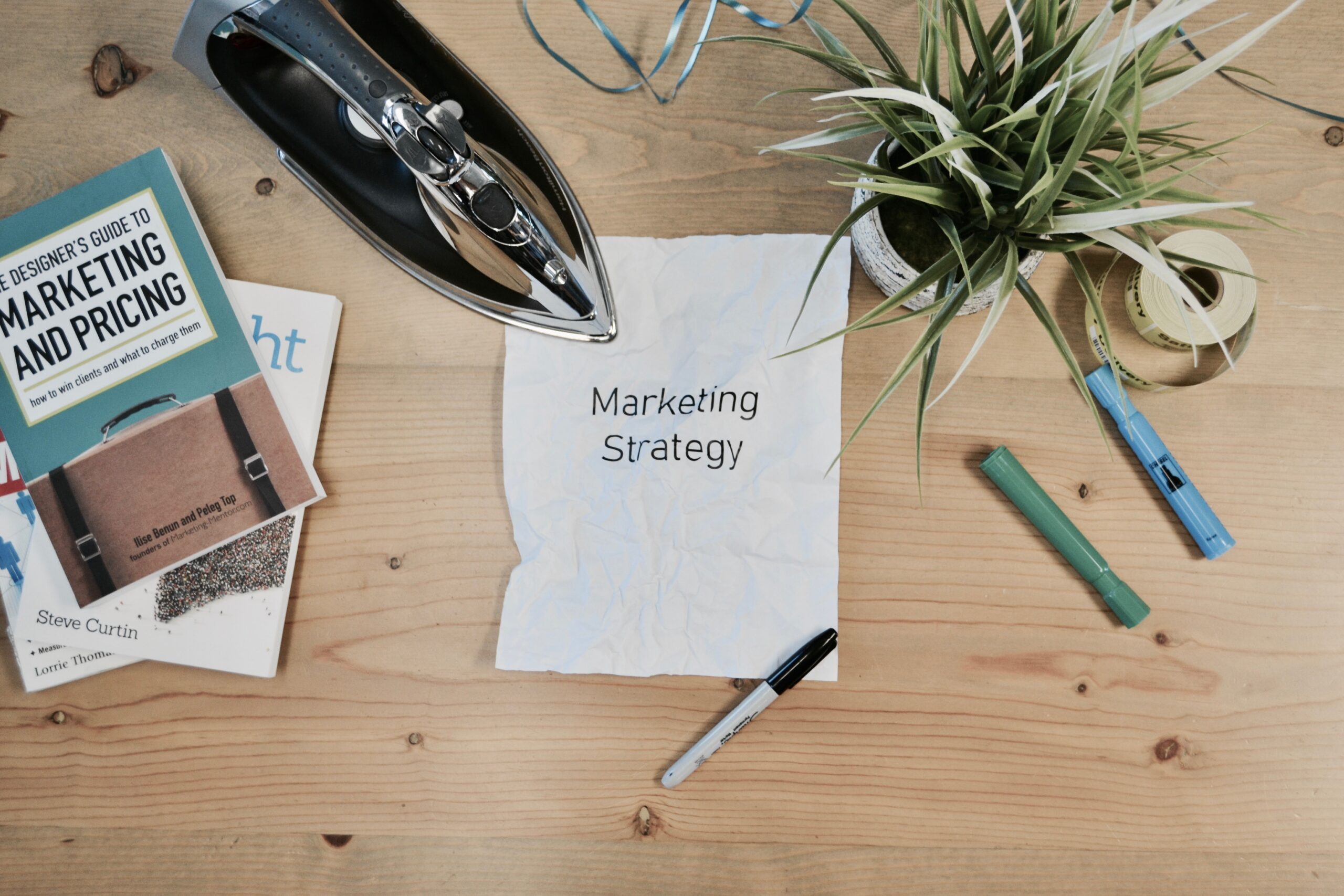 Your marketing plan will be the main focus behind how you attract people and turn them into customers. It's an incredibly complex step that requires a lot of detail, as any investors or partners will want to know how you plan to get customers.
Since online clothing boutiques are business-to-consumer businesses, you'll want to be where you're most likely to reach your target audience. In most cases, this will be social media. That said, the marketing strategy for your online boutique will largely involve generating traffic from social media. In your marketing strategy, outline the channels you'll use, the content you'll be posting on a weekly basis, and any advertising campaigns you'll run to generate foot traffic to your online boutique e-commerce site.
Marketing strategy checklist
Creating a marketing strategy might be a little daunting. Fortunately, you have Idea Buddy to assist you. They'll outline all the traditional components of a marketing plan including:
State your business's mission.

Determine the KPIs for this mission.

Identify your buyer personas.

Describe your content initiatives and strategies.

Clearly define your plan's omissions.

Define your marketing budget.

Identify your competition.

Outline your plan's contributors and their responsibilities.
6. Seek out for free tools
We get it– you have a startup budget. Therefore, you're probably not keen on investing in a ton of tools outside of the most essential ones needed to bring your idea to life.
Not to worry. When you're first starting out, you can get your feet wet with the "free version" of a bevy of online tools in virtually any area of business and marketing.
Business Planning Tools
IdeaBuddy is a good option if you want to make a business model and plan your boutique step-by-step. You can sign up for a 15-day free trial and get access to a whole host of free tools that help you conceptualize, strategize, and record your big ideas and turn them into reality.
Marketing Tools
You probably already know that social media is free, but you'll want graphics to help promote your online boutique. Canva, Snappa, and other platforms provide you with limited but free use of their platform to help you create wow-worthy posts.
Reporting Tools
Your eCommerce platform will have some reporting, but information and data are always good to have. Feel free to sign up for Google Analytics, a free data reporting portal that will allow you to see who's visiting and what they do on your site.
Tons More!
To be honest, there are tons more! All you have to do is go out and find them. In the age where the saying "there's an app for that!" rings true, so does the saying "there's a free platform for that!"
7. Execute your marketing strategy
Lastly, once your idea is solidified, you have a business plan to back you, and you've set yourself up on your eCommerce site, all that's left to do is execute your marketing strategy and run your shop.
Now, you may wish to outsource certain aspects of your marketing to a knowledgeable expert. For instance, you may wish to outsource your social media plan of attack to a social media manager or outsource your content marketing to a marketing expert. You should know that any investment you make in specialized talent has an ROI, as long as they're a proven expert with showable results.
That said, you may not have the budget for that, and that's okay. Between running all areas of your online boutique and becoming a marketing expert, your time will be limited. That's where automation comes in. You can automate virtually any area of your marketing or business operations, sometimes using those free tools we discussed earlier.
8. Never stop learning
Your eighth and final step in starting your online boutique will be to never stop learning. There's an expansive list of tweaks, optimizations, growth strategies, investments and more you can make to grow your business, but it starts with being open to learning. Here are a few of our favorite ways to feel the knowledge flowing.
Join Social Media groups
There are tons of social media groups populated with people just like you running their own version of their online boutique. It's a whole community that openly shares their knowledge and experiences to help others. Hop in and join the conversations. 
Sign up for blogs
B2B brands practically give away their knowledge in expertise to help give you a little insight. Sign up for any blogs that report topics directly related to what you do within your business. You'll never know what content piece they'll churn out that takes things to the next level for you.
Consult an expert
If it's in your budget, you can hire a business consultant to take a look at where you're at and layout a growth game plan. They're extremely knowledgeable in business, and will likely be able to pinpoint critical opportunities for improvement or identify any obstacles that hinder your success.
Starting an online boutique – summing up
We covered a lot of ground today, all with the intention of getting your amazing new online boutique up and running in no time! 
The following steps are instrumental in helping you lay a solid foundation and start an online boutique:
Creating a business plan

Identifying your target audience

Creating your brand identity

Setting up your shop

Creating a marketing strategy

Seeking out free tools

Executing your marketing strategy

Never stop learning
Idea Buddy is an ideal tool to get started on your journey.
With Idea Buddy, you'll be able to create a working business model, develop your idea, validate the concept to ensure success, and get an award-winning business plan that will be the lifeblood of your new online boutique!
We're here to help you get started on the right foot with your idea, so you can turn it into the reality you've dreamed of. Get started for free today!