If you are on the path of starting a business and this question is buzzing around your head every time you want to sit and write a business plan, then you are in the right place.
You know for a fact that some entrepreneurs have built unicorns without creating a business plan. All they had is a great idea, strong drive, and perfect timing for launching their startup. 
So, does creating a business plan make startup success inevitable? 
Absolutely not.
BUT, business planning often determines the difference between the success and failure of new businesses.
To plan or not to plan?
Burn the Business Plan is the name of Carl J. Schramm's popular book, in which he questions the effectiveness of business plans by giving examples of companies that succeeded without ever creating one.
He believes that the business planning process is useless and that it exists mainly as a preview for venture capital.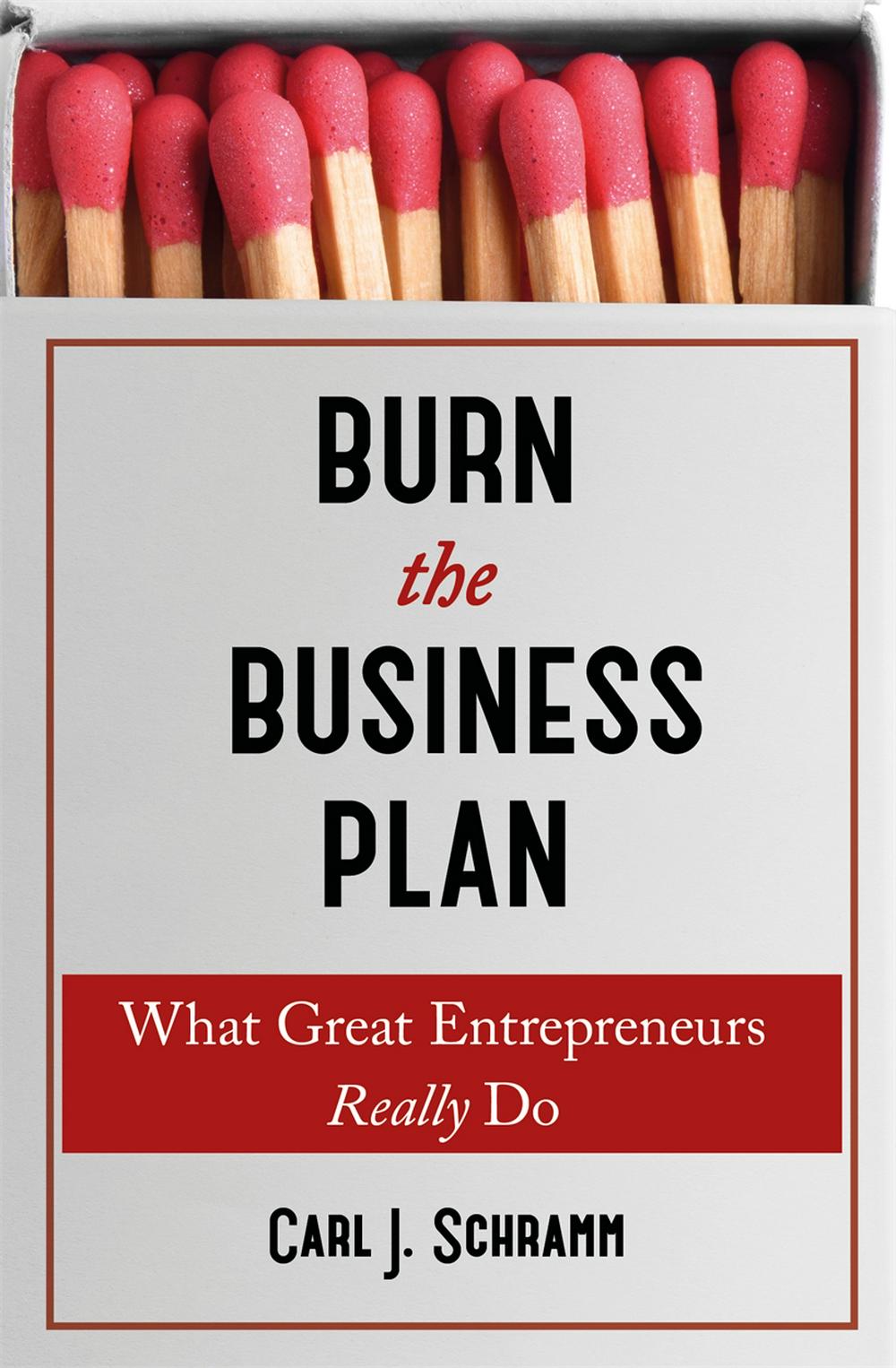 We're here to show you why this guy is wrong.
Although not every entrepreneur needs a classic business plan, that doesn't mean the planning phase of starting up isn't valuable.
Planning means being thoughtful about your offering, customers, finances, and all the other things you need to consider before starting a business.
We'll reveal why writing a business plan is not a waste of your time, help you choose the right type of plan for you.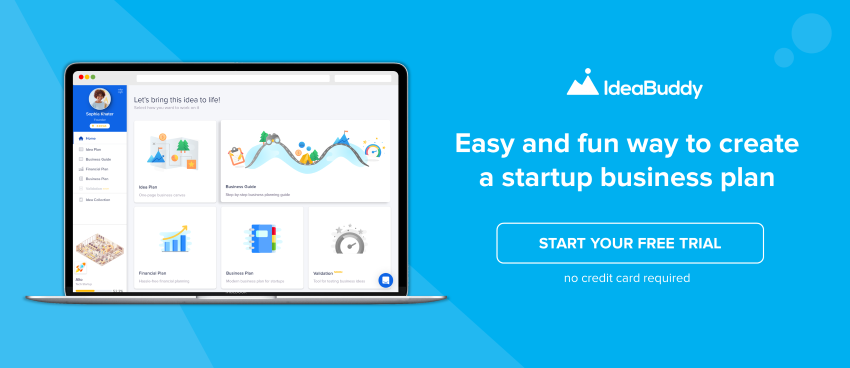 Why you might need a business plan
Coming up with the idea for a business is a creative thought process that ultimately leads to the Eureka! moment.
However, it's one thing to come up with a promising idea, but it takes a lot of blood and sweat to turn it into reality and overcome many roadblocks that block the path between ideation and execution.
Think of a business plan as the highway connecting an idea to the eventual moment of launch. While there are many different routes and shortcuts to achieve your goal, most of them are long and winding roads that may lead nowhere. Only the highway takes you directly to your destination.
Despite what most people think, a business plan is important as much more than just something to show to investors or potential creditors.
A well-written business plan will help you flesh out all the relevant details of your idea and force you to think about and define the concept, market, profit, and all the other elements needed to make your idea successful.
You'll have a better understanding of what is required to set up and run a successful business, and you'll see very quickly whether the concept can fly or not.
Let's take a closer look at all the important benefits business plans offer an entrepreneur.
1. Store all of your market insights in one place
When you start writing your business plan, you'll inevitably perform extensive market research to identify the ways your idea addresses a market gap. This is a crucial activity for new business owners because you'll find out if people will buy what you are planning to offer.
It will spare you from the nightmare of investing time and money into a project that won't be able to generate revenue.
Market research will help you understand the size of the market and your target customers, along with their needs and preferences. You'll also analyze how well your competition is doing and how your idea stacks up against theirs.
By having a business plan, you will keep all these valuable market insights in one place. This will allow you to get a clear picture of the environment where you intend to set up your business.
As you analyze the market information you've collected, you'll not only get realistic about how much you could possibly sell, you will also figure out how to adapt to the marketplace in the best possible way.
2. Keep yourself on track
A business plan can also act as a map to keep you focused. It will prevent you from continually changing short-term plans and losing sight of your end goals during the process.
One of the many underrated benefits of having a business plan is that by having it in place, you'll start to hold yourself responsible. The plan establishes a vision for your company and the necessary strategy to achieve that goal.
With your business plan as your guide, you will follow the steps necessary to make your idea a reality instead of wasting valuable resources on distractions.
3. Determine whether you will make money
Often people convince themselves that their idea is the next big thing that no one has thought of before. Confidence is important, but being in love with your idea can be extremely costly if it means you overlook glaring issues and invest your resources only to end up failing.
The financial projections in your business plan will test your revenue model and tell you if the whole thing is feasible from a financial perspective. Simple math can make or break an idea. You'll get to know roughly how much money your business can make and whether you'll be able to cover all the operational costs.
By calculating how much profit you will make, you'll be able to think about the idea in a more in-depth way and test your assumptions about the uptake of your products and services. Also, when you put the business model on paper, you have better chances of seeing your own blind spots and identifying potential holes in your concept.
Apart from that, we mentioned in another article that making financial projections will give you more credibility in communication with partners and other stakeholders.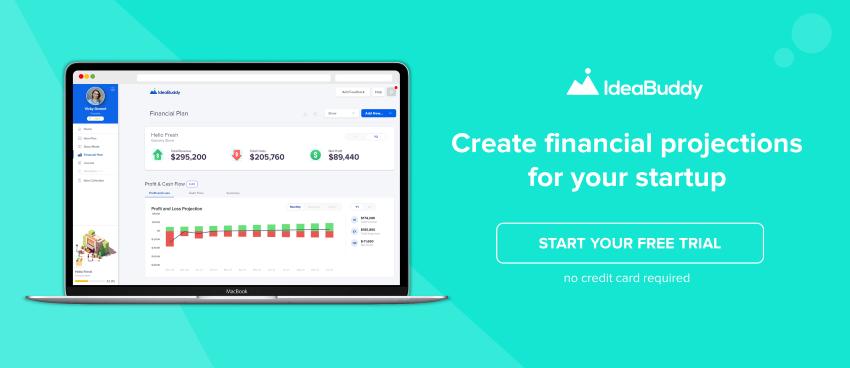 4. Pave the Way Forward
Running your daily operations means setting specific objectives for your staff. You can use your business plan to define the tasks, owners, timelines, and to track progress once you're operational.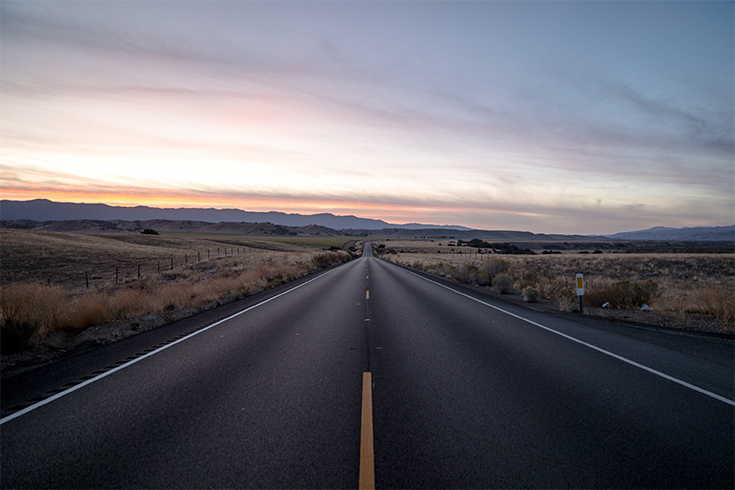 This activity is especially important as your business grows and becomes complex enough that you need to start delegating tasks. A business plan will show you when you should hire new employees and how they will contribute to your business.
Hiring people at the wrong time will prove inefficient — you can't optimize operations when people have too little or too much to do — and creates a chaotic workplace. By outlining the planned trajectory of the company, you'll avoid unnecessary stress caused by inadequate planning.
Two Different Types of Business Plans
Though many forms exist, most business plans fall into two main categories: traditional or lean, one-page plans.
One-Page Business Plan
It offers a quick summary of your idea with a high-level overview of the business model. This format uses notes with bullet points to describe the target market, selling proposition, competition, and other key elements of your strategic plan.
Well-drafted plans also include ways to measure performance and responsibilities, along with any essential financial information.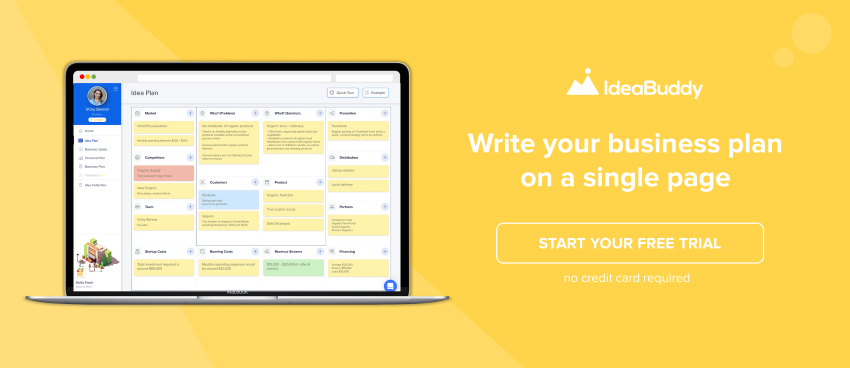 Traditional Business Plan
This more common type of plan uses a standard structure and goes into great detail about the business. It takes more time to prepare, as extensive market research and lots of hours spent in making detailed financial projections are required.
Regardless of the format you choose, keep in mind that there is no right way to create a plan of action. You need to understand your current phase and pick the right plan for yourself accordingly.
How to Select the Right Type of Business Plan?
We'll help you decide which type of business plan is right for you based on where you're at right now.
If your idea is in its early stages and still hasn't quite taken shape, then we suggest you go for a one-page plan. It will give you a bird's-eye view of your idea and build a foundation for the business model.
If you'd like to take a look at a template for a typical one-page plan, check out our Idea Plan.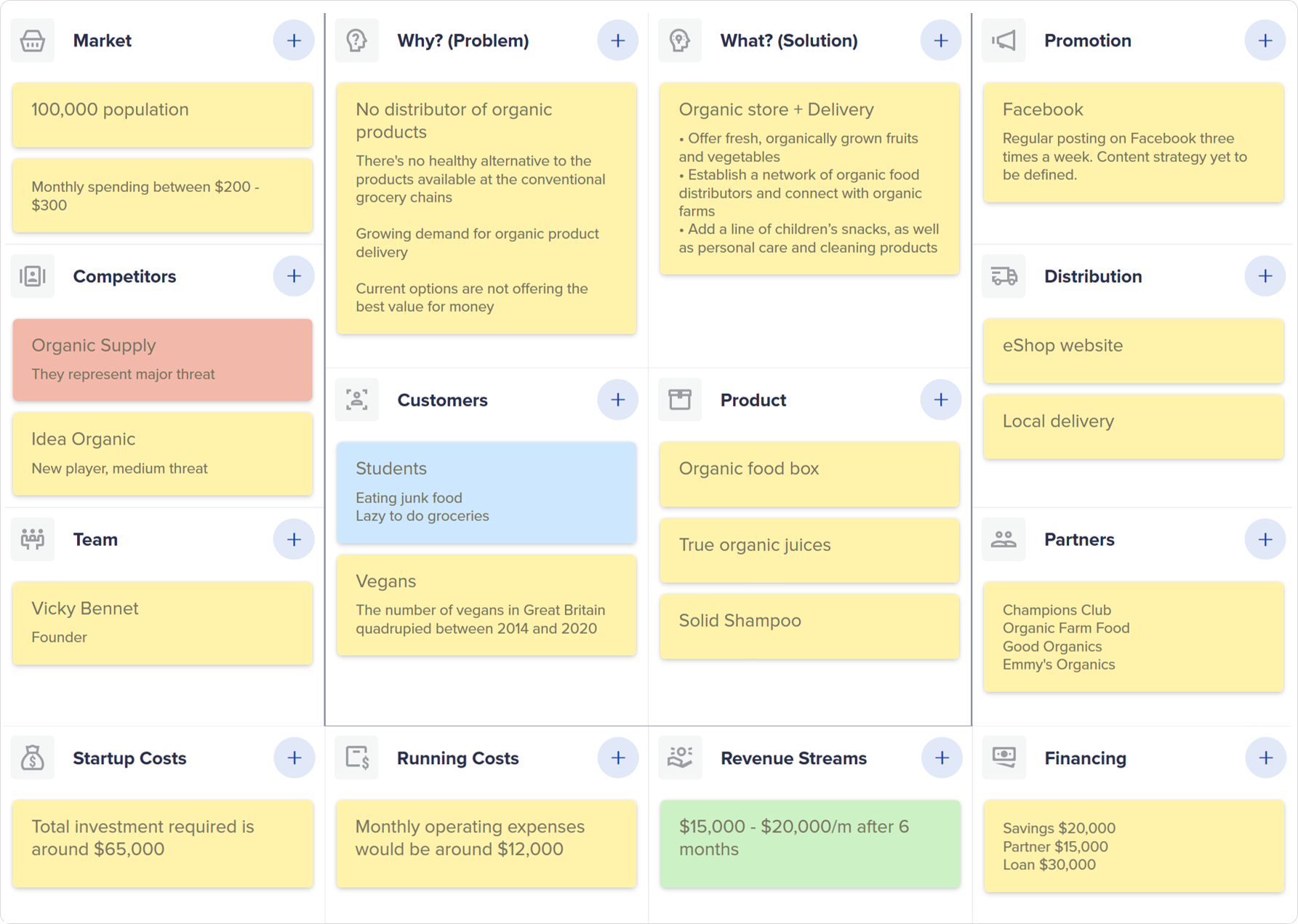 On the other hand, you should go for a traditional business plan format if you're detail-oriented, or if you're planning to request financing from investors or creditors.
However, writing this sort of plan doesn't have to be boring and frustrating, and that's why we came up with an instant business plan builder, which is far more user-friendly than a traditional business plan. We made it easy: as you complete the steps of the IdeaBuddy Business Guide, everything will be automatically uploaded to the template and voilà! — you have a perfectly crafted internal business plan.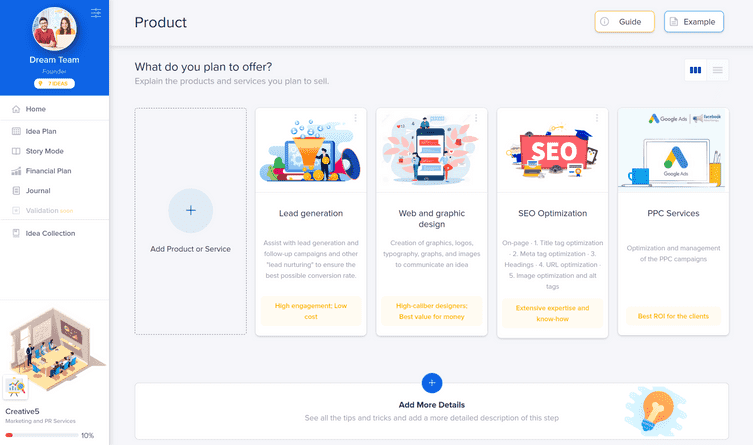 Just like any other traditional business plan, it contains all the crucial bits of information related to your business idea. Also, you can add or remove the pages or change their order, which allows you to tailor the document to the preferences of your audience.
Writing a Business Plan Has Never Been Easier
Now you know why do you need a business plan, and what type to choose depending on the development stage of your idea.
Remember that this shouldn't be a showstopper for you. With IdeaBuddy it can even become an interesting and fun experience!
Sign up for free and start your business planning today!