When you're starting a business, it can be tough to find what sets you apart—let alone define it in just a few words. All you know for sure is that you want to cut through the noise and draw an adoring crowd. A unique selling proposition helps you do that.
Defining a Unique Selling Proposition (USP) is possibly the most important step when you're just getting started. It adds seasoning to your brand and attracts the right people to your business. 
Think about it: if someone searches online for a laptop that's great for travel, they're not going to click on dozens of search results all touting "high-quality laptops," but on that one result that knowingly reads "lightweight travel laptops." 
Essentially, your unique selling proposition (USP) acts as a beacon for your business; and the sooner you define one, the faster you can help frustrated customers who are out there right now looking for you.
But, how do you create the right USP for your business?
Most marketing websites like to bombard you with complicated steps in the hopes that you'll throw up your arms and just hire them to do it for you. Honestly, creating a USP is simpler than you think. All you really need is a few hours of focus and something to take notes with.
Ready to create a killer unique selling proposition? 
Let's start with the basics.
What's a Unique Selling Proposition?
Simply put: a unique selling proposition is the special ingredient that makes your business different from the others in your market.

Think about a product that you use every day, now ask yourself why you're using that specific product and not a competitor that offers practically the same thing? It may be because it looks cooler, is easier to use, has more features, or maybe the customer service is just better. Whatever the reason, it convinced you to choose that product over dozens of similar ones out there.
And that's why a unique selling proposition is important. 
Not only can it shine a spotlight on your business and hook more customers, but it can also boost your web traffic and return on investment (ROI), as it did with this sticker company that increased sales by a whopping 800%, simply by having a well-defined USP!
Now that you know why having a USP is essential for a successful business, here's how to find yours.
How to define your unique selling proposition
Everything is made easier when you break it down into a few simple steps, and we've done exactly that to help you pinpoint your USP and get your business rolling. Here's what you need to do:
#1 Find what your audience wants
First, make sure you know what customers really want. Pop into online forums, join Facebook groups, trawl through Twitter hashtags, even ask people you know. What is the #1 thing they want from companies like yours? What irks them the most about the options they have now? Write it all down and circle common answers. 
#2 Check your competitors
Next, grab your laptop and research the market you intend on breaking into. Pick five companies that most resemble your business idea and check what they're all doing—and what they're NOT doing. Are they solving their customers' biggest wants and complaints? Take note, you'll need it for the next step.
Read also: How to do an effective competitive analysis
#3 Make a list of your differentiators
Now that you know what your competitors are lacking, list 1 – 3 things you could offer to stand out from the pack. They don't have to be outlandishly different offerings from your competitors, just a little different. 
You could offer two services in one (e.g. web design and marketing services), cater to a specialized audience (e.g. web design for restaurants), or simply focus on doing one thing better than the rest (e.g. web design in just one week). 
#4 Define your promise to customers
You're almost there! It's time to boil your list down into a single promise. It can be a few words or a short paragraph—just make sure it's clear and as specific as possible. 
If you're having trouble, try this handy template: 
[Your company name] provides [your main service] for [who you serve] searching for [their main goal] because they're fed up with [their most common complaint].
You can switch the template up, but the main ingredients will help you narrow down your main promise. Then all you need to do is polish it until it rolls off the tongue and fills you with pride just by saying it out loud. 
And voilà. You have your very own USP!

Examples of good and bad USPs
It's always easier to create something of your own after seeing how others do it—even if they're doing it wrong. After all, everything is a lesson if you look close enough.
With that attitude in mind, here are a few companies doing it right, and some that could use someone with your newfound knowledge on the subject.
Good USP examples
Zappos is known as a friendly and convenient online store for buying shoes. Their promise? The best customer service ever. They also highlight their flexible return policy, which makes people feel better about ordering a pair that may not fit. 
Ben & Jerry's needs no introduction as it's famous for its premium and sustainable ice cream. Their story revolves around happy cows and corporate responsibility—a hit with younger generations focused on ethical businesses.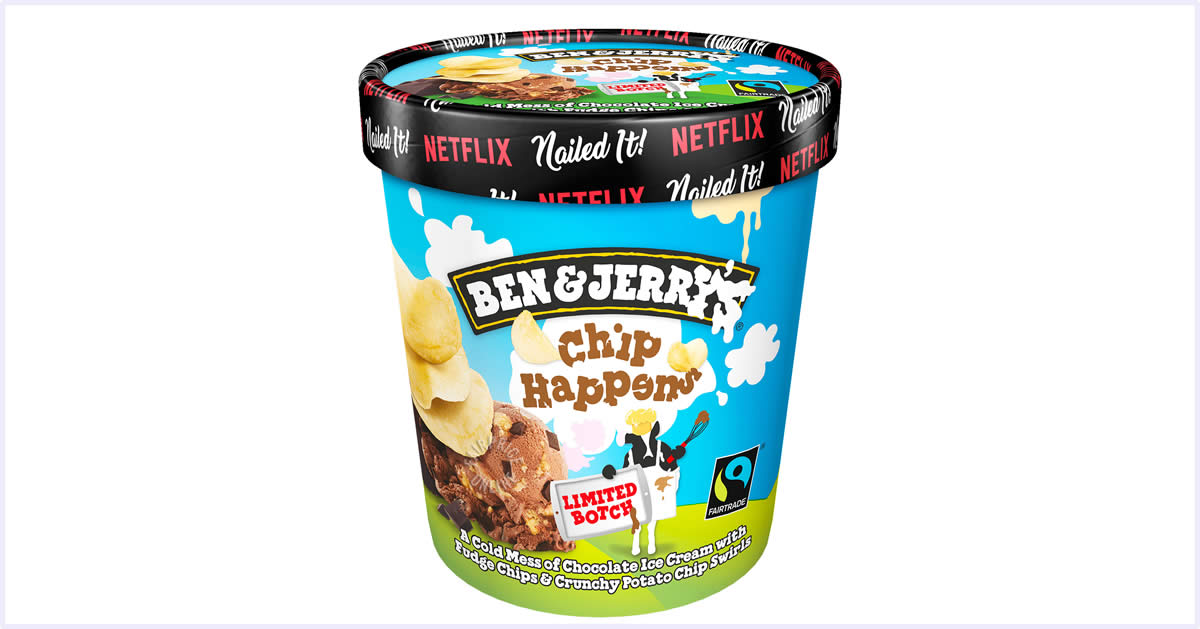 Nerd Fitness clearly marks its territory by offering fitness plans tailored to nerds. It's a clever USP, considering the thousands of fitness websites out there trying (and failing) to herd everyone under the sun.
Bad USP examples
We won't name names, but here are a few terrible USPs you'll start to notice more often now that you know the right way to do it. 
"We improve effectiveness and productivity. Every day." 
This promise is annoyingly vague. They could make it so much more powerful by specifying how they achieve such things. Ideally with something concrete, like "we predict your sentences so you can type 3x faster." See what we mean?
"Good quality and low prices." 
This USP doesn't stand out simply because everyone promises good quality and low prices. If you found this company's search result online, you'd probably scroll right past it.
"Excellence in quality and service." 
This kind of USP is about as useful as saying you sell bicycles with pedals. It's just something that you expect. Always highlight how you can help customers with their goals. Don't tell them you're selling quality bikes, tell them you provide a smooth and convenient ride through town!
Bonus tip
A little something most people forget is to show, don't tell. 
For example, if you're leaning on the unique selling proposition that you're a helpful advisor and not another sales hack, don't just go around telling people "I'M VERY HELPFUL." Instead, give useful advice on the homepage, offer a free consultation, or send them a welcome email with free tips. 
Show them that you're the real deal, that you practice what you preach, and customers will know exactly why you're the right choice.
Define your unique selling proposition by using IdeaBuddy
Congratulations! You now have a solid idea of how to create your very own USP and kickstart your business idea into action. Even if you haven't actually started on it yet, you're already miles ahead of where you were when you started reading this post. 
The next step is to position your USP at the center of your business and getting it off the ground. Sounds daunting, but don't worry, we're here to help. At IdeaBuddy, we proudly give brand new entrepreneurs like you a hand with turning fuzzy ideas into a money-making business.
To get started, you need to create your IdeaBuddy account and head on to Business Guide. Once you're in, you'll see the different stages of your journey. Since you're just getting started, going in order is advised, but for now, let's go straight into Product.
Now you'll see a page with all the little details that we'll evolve together to make your business bloom. First in line is the Unique Selling Proposition, so click on Add Unique Selling Proposition.
Here you'll notice a few USPs already sitting pretty, just to nudge you in the right direction. But you can go ahead and add up to three USPs of your own.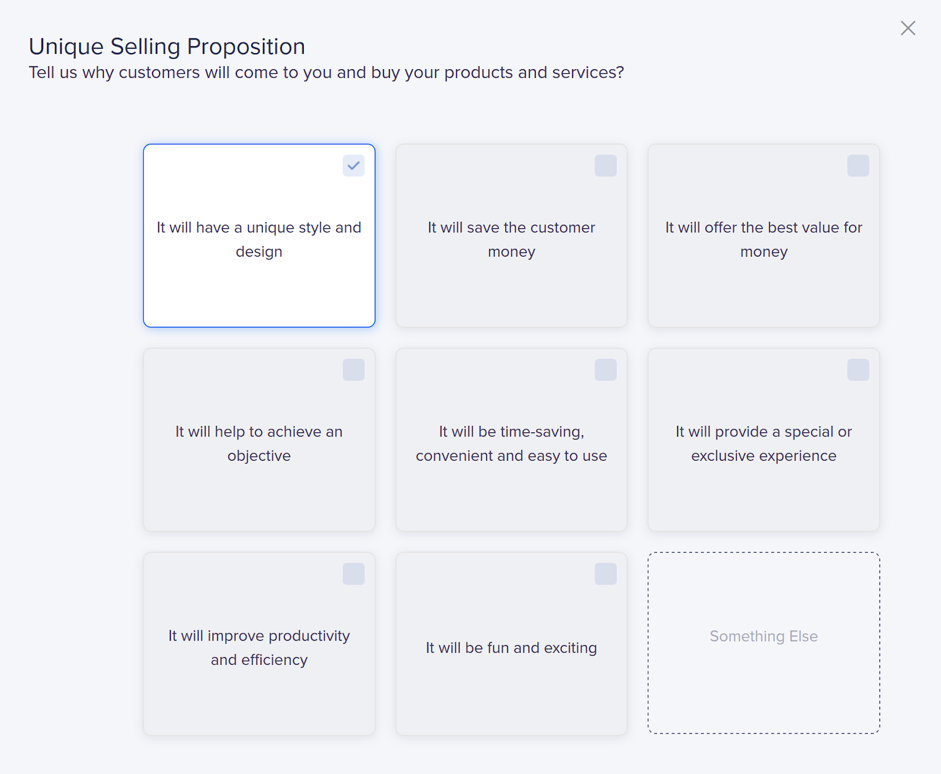 And you're off to the races!
With a unique selling proposition in your pocket, you now have a compass for your business. You can weave it into your pitches, website copy, marketing messaging, and whip it out as a snappy comeback for the question "so how is your business different?"
More importantly, it marks a turning point in your long-awaited business venture. One of the hardest parts is done and you're ready to make your next move. So get into gear, and keep your eye on that finish line!
At IdeaBuddy, our mission is to place entrepreneurship into the palm of your hand. We make it easier than ever to get started with a guided app that helps in turning your passion project into a rocking business.