You might have noticed that the business world has been going through quite a change recently and many people consider starting an e-commerce business. That has resulted in the strong growth of this industry.
Research done by eMarketer shows that, just from 2014, the global retail eCommerce sales had gone from $1.4 billion to a staggering $4.1 billion in 2020.
Starting an eCommerce Business
Tapping into this vast market is very tempting. Add to it the fact that technology has made it easier than ever to create a successful business with only a few clicks. Now, this represents a massive opportunity for everyone starting an eCommerce business.
Unfortunately, over half of the new businesses don't survive the first three years. The market can be a cruel place, and the competition is fierce. So, if you want your eCommerce business to thrive (not only to survive), then you will need to follow these simple steps:
Build your eCommerce business model

Research and find your eCommerce niche

Identify your target market and validate your idea

Create a business plan for your eCommerce business

Register your business and create your online store

Promote your eCommerce website and start selling
In this article, we will take a look at this process and analyze each step in detail. Keep reading, and you will set your eCommerce business for success in no time.
Build your eCommerce business model
Before you start the process, it's important to go through thorough research and select the right business model you will use. 
For example, if you only want to connect your customers with the goods they need, dropshipping might be for you. On the other hand, if you want a more hands-on approach, then things like wholesaling are the best choice. This way, you will run your own warehouse and ship to and from it.
There are different roles you can choose when starting an eCommerce business. For example, you can manufacture goods and get full control of the whole process – from gathering materials to getting goods to customers.
You might not even be selling things in your business. There are many subscription business models that let you set up dates and times where your customers will receive goods. You might even want to dabble with affiliate marketing, just advertise products and reap benefits from this.
Because of all of this, you will need to research different business models so you can create your own. This can also include a process of trial and error in order for you to adjust to a business model that fits your needs well.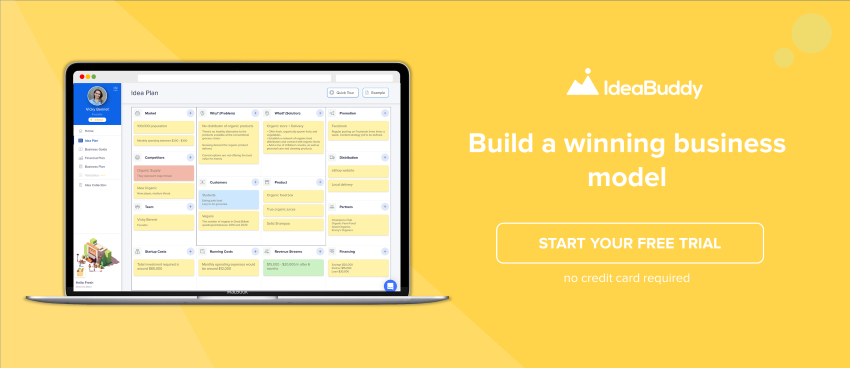 Research and find your niche
The next thing you will want to research is your niche. A lot of businesses have a problem with focus. They feature many items from different categories or work with so many goods that they easily get lost in all of it. When you pick a specific product type, you can handle it and sell it much easier. And this is why you need to select a niche.
Don't be afraid to be specific when picking your niche. The more precise you are with what you want, the clearer picture you will get of your niche. This will help you in the long run, because your niche can serve as a blueprint for your business. It will help shape your business further and guide you as you grow.
Identify your competitors
There are some factors you will want to consider when selecting a niche. One of the most important ones is the competition you will be facing. If there aren't too many companies in your niche, question yourself why that is the case. Is it because there aren't customers enough to support a business? Or perhaps one company has a monopoly on the niche, so others cannot even survive.
Similarly, too many companies in a niche can also cause trouble. This one might be simpler to understand – more companies competing for the same audience means you will get a smaller piece of the pie.
The question then becomes – How many competitors is enough?
There's no clear answer to this question, but you will need to find it out by yourself. This number varies significantly from niche to niche and depends on the number of customers interested in what you are offering.
Also, make sure you are aware of the prominent market players who operate in your niche. Usually, if they are present, they will be reaping the biggest benefits, and you will be left with breadcrumbs.
Explore social media
Another thing to examine is how popular the niche is to do social media research. Generally speaking, when starting an eCommerce business, you want easy access to your customers – and the right media presence will bring you this. 
Otherwise, you will have to claw your way into the public eye.
Identify your target market and validate your idea
Once you have your niche, you might be tempted to rush straight into the process of selling goods. Many people will try to get in touch with supplies without even thinking what it is that they want to sell – and to whom. And this is a big mistake.
As we mentioned, try to be as detailed as possible about what you want to do. It also includes the critical step of defining your target market within your niche. To determine the customer profile, you need to identify who your customers are, what their needs are, and how you can solve them.
Know your customers
Knowing your customers will help you understand how to reach out to them and create your marketing strategy.
You will also want to look inward and define who you will be as a company. It is smart to write down your goal and vision and answer what you stand for as a company? Why should potential customers pick you over your competitors?
A lot of customers will often pick the company that aligns with their personal beliefs and values. That's why it's essential to define them and stand by them.
Even giants do this, and all you need to do is look around to see. For example, Nintendo has been a gaming company catering mostly to families with children – and this is in their branding.
Validate your idea first
Once you decide who both you and your customers are, you can work on your ideas. However, it's important to note that – once again – you should start small. Don't go all-in on your concept. Remember, it is an investment, and you should treat it as such. So begin with a smaller project before moving on to more ambitious ones.
But before taking a leap of faith, you will need to validate your idea first. Simply put, you want to figure out if there will be any problems along the way. What will the shipping costs be? Do you already have a distribution plan set up? What about your customer service?
You will want to prepare for any scenario. Think about the shipping costs and all backup options you will want to have. This way, you will be able to solve problems the moment they appear instead of fixing them along the way. Once you are done with this, you are ready to create a business plan.
Write a plan for your eCommerce business
If finding a niche is the blueprint for starting an eCommerce business, then the business plan is its foundation. You will build everything atop your business plan. Therefore, you will want to ensure that you craft your business plan in a way that will support a strong, growing eCommerce business.
When creating a business plan, you can think about it as taking a step back. By now, you might feel like you went too deep into your business by examining the niches, the market, even yourself. Now, you need to look at the whole picture from a distance.
Put everything you can think of on paper – you can trim the fat later. Think about what you want your business to be in five years, and how you want to get there. Include how your business will grow, who you will need, etc.
Make financial projections
Another important part of the business plan is your financial plan. Here, you will need to estimate how much money you need to invest, when you will reach the break-even point, and start generating profit. Remember, the main goal of your business is to make a return on your investment. 
This part can often be difficult, especially for new entrepreneurs. So we suggest you try using some of the popular tools that will help you create a financial plan. Down the line, you will also want to consider adding a financial adviser to your team.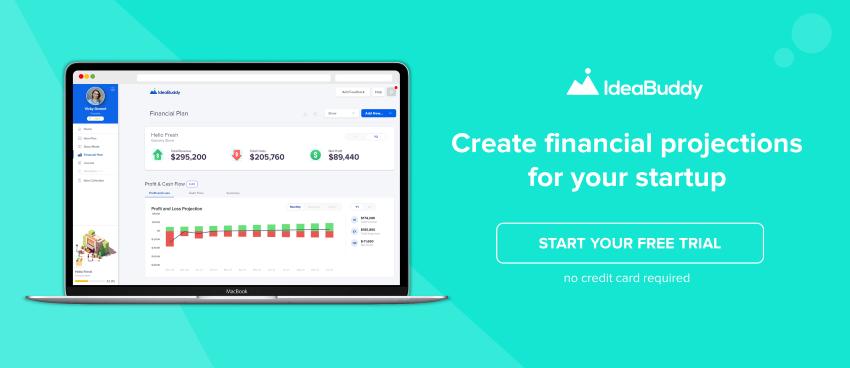 Register your business and set up an online store
Finally, it's time to get things going. First, you will want to register your business. This process may vary from place to place, but benefits are usually similar. Once you register it, no one can steal your trademarks and ideas. You have legal protection as well as some possible tax benefits too.
Branding
This means that you will also want to pick your name and design your logo. Pick a name that will stand out, but communicate your values to your customers in a proper way. The same applies to your logo. Just think about how famous brand logos tell a story about the brand. Then, try to come up with your story.
Licenses and permits
Make sure you get all licenses and permits, too. This will change from country to country, so the best bet would be to contact the administrative body in charge of the business or economy in your country. Even though you are working online, you will still need a physical, legal presence too.
Create an online store
Finally, it's time to design your online store. Find a domain name and hosting package, then get creative. Some countless platforms and tools can help you with this, but if you know your way around the computer, you might try to do it yourself.
Keep your goals in mind when creating your store, as well as your business model. You will shape your store depending on what you are selling and how you intend to sell it to your customers. Your target market will also help you make the essential decisions when it comes to your online store as well.
Promoting your eCommerce business
Now that everything is in place, you are ready to open the doors of your business. There is, however, one small issue – there might not be too many (or any) customers around. So the final step in this journey would be to define your marketing strategy.
Choose your promotional activities
When starting an eCommerce business, this means dealing with keywords and SEO. You want people to find you when searching for things in your niche, so you need to shape content in specific ways. Make sure you research this well before publishing anything because it can make or break your business.
Similarly, you need to consider how to advertise your business. We already mentioned that working in a niche with a strong focus on social media will make this easier. 
Set up your marketing strategy
However, you still need to decide what kind of marketing strategy you are going for. Will you use pay-per-click ads? Is sponsored content more your thing, or are you going to focus primarily on social media? Work with your marketing team to come up with the best solutions for this. Use brand as your North Star.
A thing to remember here is that you are looking to sell, not to generate content. So, always work on your funnel. Traffic flow is a great thing, but only if you can keep your retention rate and conversions high. If none of these terms are familiar to you, you need to start researching or contacting a professional.
Ready for starting an eCommerce business?
As you can notice, starting an eCommerce business might seem easy – but it is not something everyone can do. There are many hoops to jump through and many things that can go south. 
So make sure you do a lot of research because diving deep into the world of commerce. Every business is an investment, and you can lose a lot if you are not careful. Think about your niche, your customers, and your branding to stand out from the competitors.
Work on your business model and create a thorough plan that will serve as your operations' backbone. Finally, don't forget to deal with the legal stuff and learn how to advertise your business. If you follow these steps carefully, then you will set yourself on the path to success. 
Good luck!