For everyone trying to start a business, that step begins with conducting market research, then preparing a business plan, funding your business, selecting a location, choosing a business structure, finding the perfect brand name, registering your business, getting your tax IDs, licenses, and opening a business account.
We understand that each of these steps can get overwhelming for entrepreneurs, so to help lift a burden off your shoulders, we've prepared this article to guide you on how to find the perfect brand name that'll compel customers to notice your business.
If you're ready, then let's get into it.
Here's Why You Need to Find the Perfect Brand Name
The fact that 20% of all startups fail within their first year is one of the clearest signs that business is growing incredibly unstable for new firms.
And yes, things aren't going to get any easier with over 4.35 million new companies formed in 2020 and 2.81 million new businesses established in the first and second quarters of 2021.
Also, with the average consumer receiving over 10,000 ads every day from startups and large companies, your business is condemned to fight with rivals indefinitely unless it has a strong brand identity.
One of the key components of a great brand identity is a powerful brand name. So, make sure you choose a strong name because it can help your business:
Establish its distinct identity 

Attract your target audience on a regular basis

Increase your credibility and boost consumer loyalty to your brand

Make your company stand out from the crowd

Assist you in attracting qualified personnel
---
You have a brilliant business idea, but don't know where to start? IdeaBuddy can help you with that. Start your free trial today!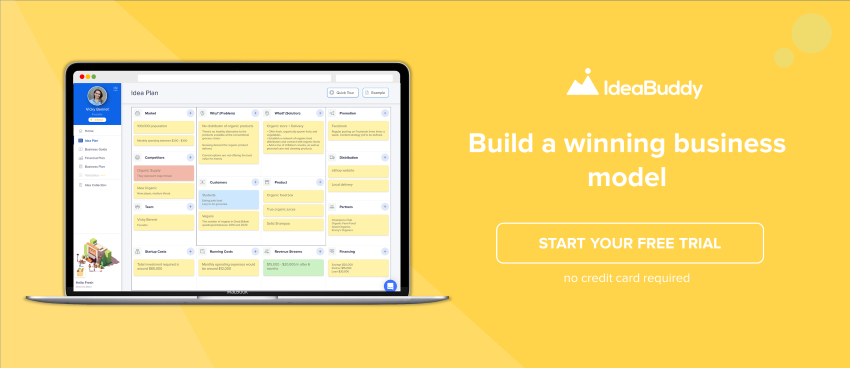 Six Steps to Finding the Perfect Name for Your Business
1. Know What You Want Your Business to be
The first step in coming up with a perfect name is to have a clear mental image of what you want your business to be in the future because it'll positively influence every notion you have about your company's identity.
Also, make sure you acquire a lot of information about your startup and its industry because this will help you select a name that encompasses all elements of your business.
While collecting this information, research your competitors' brand, services, values, and ambitions. This allows you to evaluate what works and what doesn't, as well as what it would take to win over your target clients.
Next, look through the data you've gathered and decide on your company's identity and the image you want it to project. This will assist you in understanding your brand's basic ideas, visions, and values.
Now, polish the ideas you've gathered until you discover a handful that best reflects the basic principles of your company. Identifying these basic values will help you choose a name that is compatible with your brand and customers.
2. Pick a Great Brand Tone for Your Business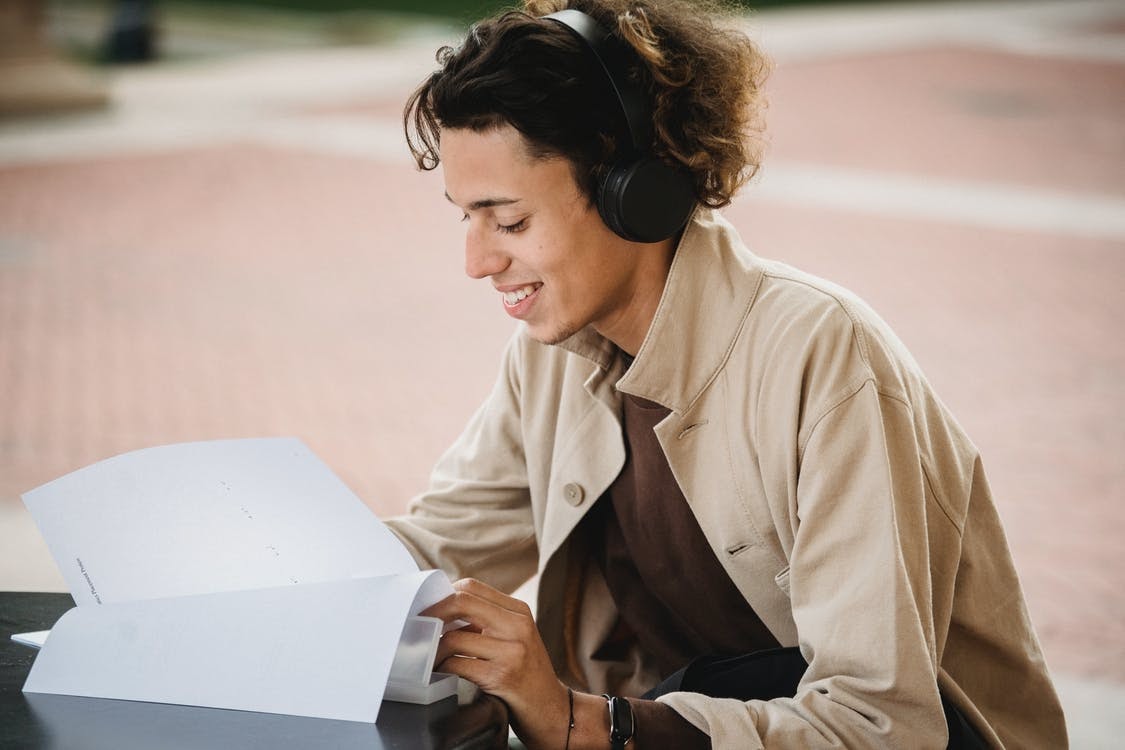 Courtesy: Pexels
The best way to discover a name that represents your company's fundamental values is to make sure it has the correct tone and invokes the right emotions in your target market.
Choosing the right tone can help you cement your brand's identity and have a big impact on how people view your company.
Consider your target audience, what attracts them to you, and why they should be interested in your business. Understanding your target customers can help you decide if the tone of your brand should be:
Intriguing 

Prestigious 

Fun and Playful

Amiable and Inviting

Emotionally Impactful

Practical and Pragmatic

Modern and Innovative
3. Establish Secondary Branding Elements for Your Company
Although choosing the right tone is essential, finding your company's secondary branding elements will help you define your brand's image. And that's because these elements represent key aspects of your brand's identity and will play a key role in your naming process. 
So, take out a pen and paper and jot down your thoughts about your company's:
Big ideas:

What are the guiding principles of your company?

Brand values:

What are your organization's personal or audience values?

Brand Story:

Do you have a story that you can connect with your brand?

Benefits:

What specific advantages do you provide your customers?

Emotions:

What powerful emotions do you wish to draw from your audience?

Value Proposition:

What makes your brand special, and why should customers choose it above its competitors?
Understanding your brand's elements can assist you in developing a real and valued business with an identity and personality that buyers will find appealing.
4. Set Up Your Project Statement
Preparing a project statement can help you decide on the perfect name for your business. Your project statement will give you a better understanding of what your name should achieve.
Here's an example of an excellent project statement:
I'm looking for a great name for my App development company that conveys brilliance, expertise, and competence. The name should be appealing and memorable.
5. Brainstorm: Look for the Best Name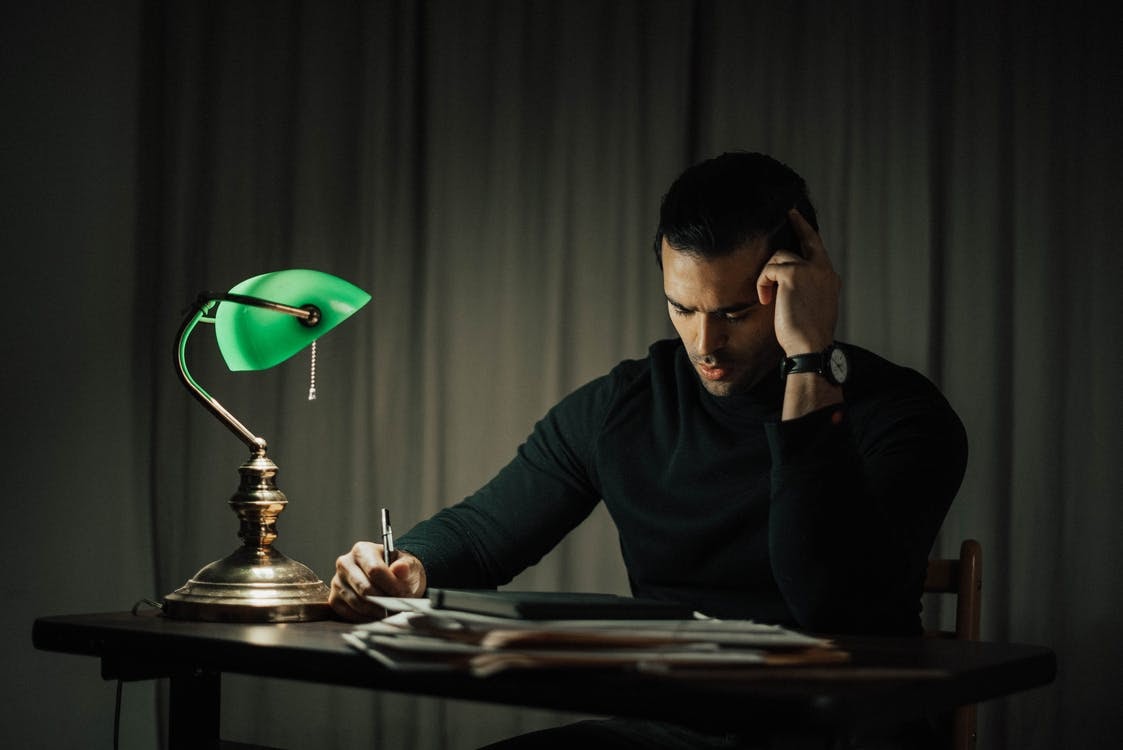 Courtesy: Pexels
It's time to open up your creativity and let it flow with unique and interesting words that correspond to your company's naming requirements.
To help your creative process, look through dictionaries, thesauruses, and other resources for appealing words that represent your company's fundamental principles, identity, and personality. The goal here is to come up with a list of five to nine names that'd be suitable for your company.
While you're at it, look for short, interesting, modern, fascinating, metaphorical, or symbolic words.
It's true, entrepreneurs are perpetually busy, and brainstorming can be tough and time-consuming, so if you're having trouble coming up with a list of amazing business names, feel free to use a strong business name generator.
6. Test Your List of Names
Most entrepreneurs are quickly overwhelmed when trying to choose the right name for their startup from a list of possible names generated during brainstorming.
With so much information accessible, it's quite difficult deciding whether the names on your list are brilliant gems or completely unappealing names.
So, test every name on your list by making sure they're:
Unique

Can grow with your business

Has a.com domain as well as social media handles

Has been tested with an audience

Isn't already trademarked with the

USPTO
Get Professional Help
We've seen business owners spend months searching for the perfect brand name. But they are completely oblivious to the surprising reality that the business world evolves rapidly, and competitors are always upping their game.
So, if you're stuck at any point throughout the naming process, don't let your business lose time; instead, get assistance from a professional brand naming agency.
Naming agencies have a lot of expertise coming up with great, engaging, and unique brand names for large companies that connect with their target customers, and they'd be delighted to help you find the perfect name for your company.
---
About the author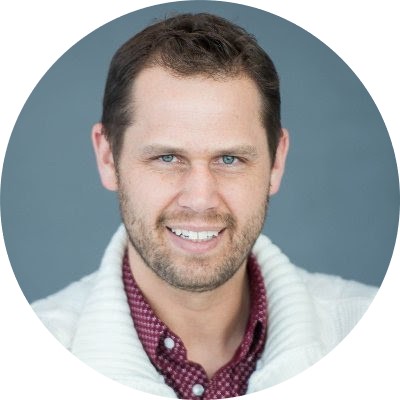 Grant Polachek is the Head of Branding at Inc 500 company Squadhelp.com, the world's #1 naming platform, with 30,000+ customers from early-stage startups across the globe to the largest corporations including Nestle, Philips, Hilton, Pepsi, and AutoNation.