Whatever type of startup you're planning to launch and whatever your objectives and goals, you're likely to need money to lift it up from the ground. If you can't fund your business on your own, then you should look into some of the sources of startup funding sources.
But before you do that, there are three key questions you need to answer:
Do you need funding and, if so, when?
Where is the best source of funding?
What are the pros and cons of the funding sources you're considering?
You'll find advice, tips, and information in this guide that will help you answer each of the above questions.
Should I pursue external startup funding sources?
This guide is about funding, but do you really need it?
How much do you really need?
When do you really need to get it?
After all, there is a lot to be said for running as lean as possible for as long as possible in the early days of your startup.
Consider the following:
Can you start selling your product or service quickly, even in a slimmed-down form?
Can you hire freelancers rather than employees?
Can you rent equipment instead of buying?
Can you buy second hand rather than new
For a period of time, can you launch and run the startup in your free time while working and earning elsewhere?
There are lots more examples like the points above that will let you bootstrap the business, i.e. fund the launch and growth of your new startup through sales.
This can reduce and potentially eliminate the need for financing.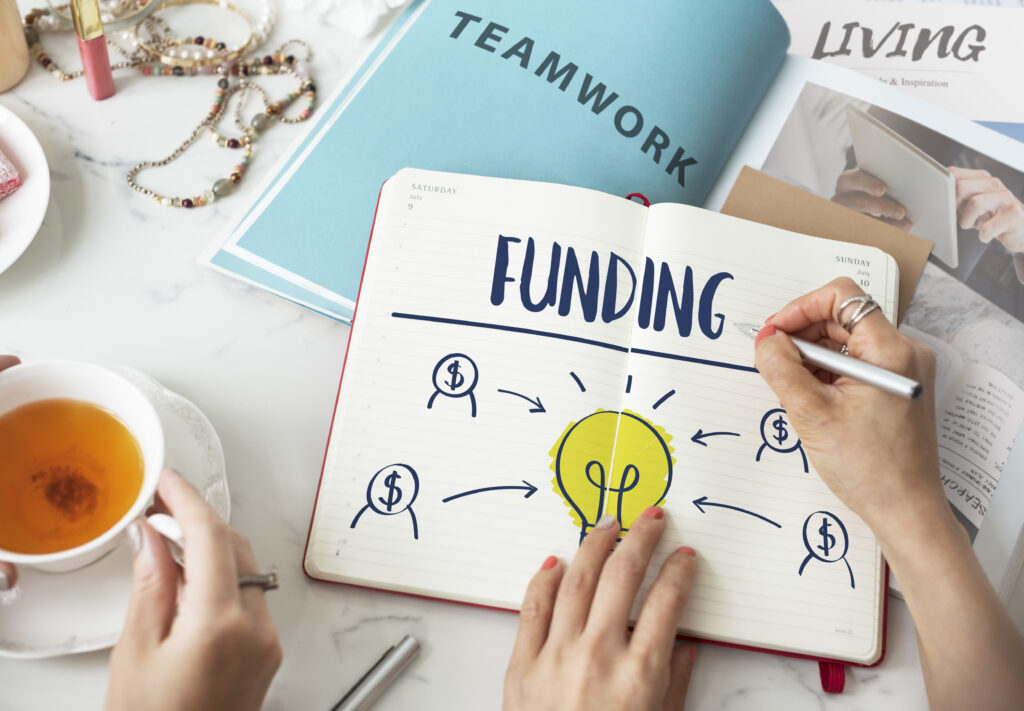 There are lots of benefits to this approach:
You retain full ownership of the startup
You don't have to pay interest
You retain full control over the startup
Gives you a greater sense of achievement
Personal Funding Sources Vs External Funding Sources
Startup funding sources can be split into two main categories:
Personal funding – personal savings, personal debt, business debt, grants, etc
External funding – investors, angel investors, venture capital funds, etc
The main differences between the two come down to equity and control. With personal sources of funding, you retain equity and control.
With external sources of funding, however, you will have to give away a percentage of your startup. You can also lose an element of control.
The Type of Startup You Want to Launch is Important
The stories you read in the media about startup financing are usually about the "next big thing" getting an eye-watering level of investment.
Look at this snapshot of the tech news website Crunchbase: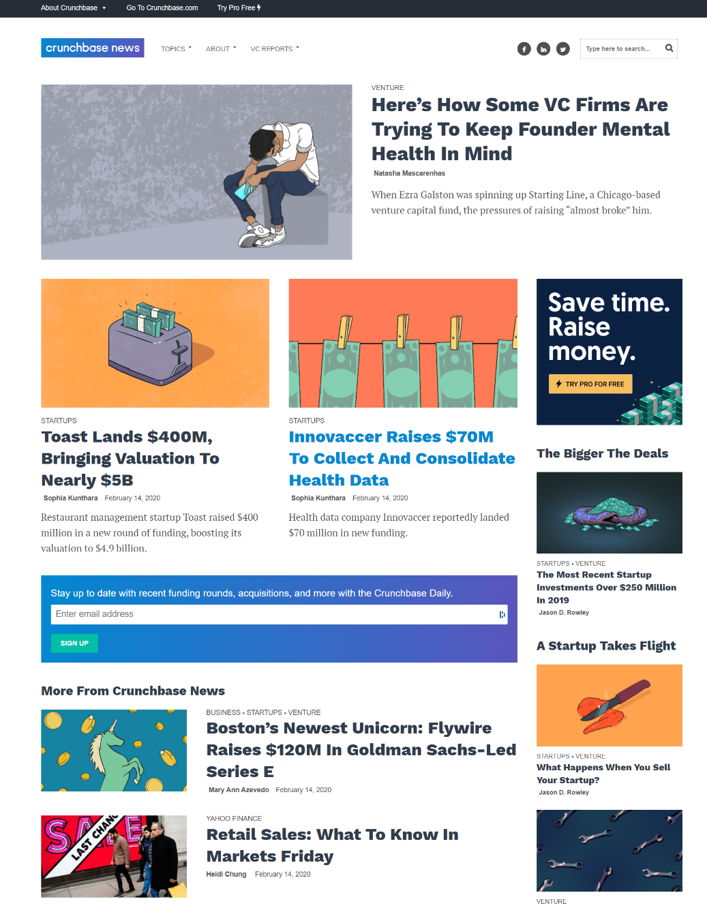 On this particular day, the stories included a $400 million investment in a restaurant management startup, a $70 million investment in a health data company, and a $120 million investment in a payments startup described as a unicorn.
For every startup like those above, however, there are probably thousands of others who follow a more traditional route with more realistic sums of money.
The companies that get these massive levels of investment have business plans where the objective is to scale as quickly as possible. The aim is to become established in the market before competitors.
They are also often tech companies where the effort is more about branding, marketing, and establishing a user base than generating revenue and profit.
The vast majority of new business startups are not like this. Instead, it's about long-term goals. Even those with an eye on an exit strategy know the startup will need to grow organically with firm foundations.
This is important to think about as it can help you decide on the best funding source.
Personal Sources Of Funding For Startups
Okay, let's get into the startup funding sources that are available, starting with personal funding options.
Grants and Government Loans
Governments and local authorities can offer grants and loans to certain types of entrepreneurs or if you are launching a certain type of company.
Grants are like a gift in the sense you don't have to pay them back. Government loans can be beneficial as they often come with favorable terms and interest rates
The main downside is the application process which can be long and complex.
Grants and government loans don't apply in all cases, but they are worth exploring.
Personal Savings
You can avoid paying interest or giving up business equity by using personal savings to fund your startup.
You shoulder all the risk, however. Plus, you may not have enough personal savings to see the startup through those important early days.
Personal Debt
Personal loans and credit card debt are the most common source of funding in this category.
The benefits include:
You can get access to funds if you don't have personal savings
The application process is also usually more straightforward than a business loan
You retain full ownership and control of your startup
The downsides include the fact you must pay interest. Plus, you will remain liable for the loan whether the startup is a success or not.
Business Loans
There are two main types of business loans: loans backed by a personal guarantee and loans that are not.
With the former, you are personally responsible for paying the loan if the startup fails. The latter carries less personal risk as you are not liable personally for the borrowed amount.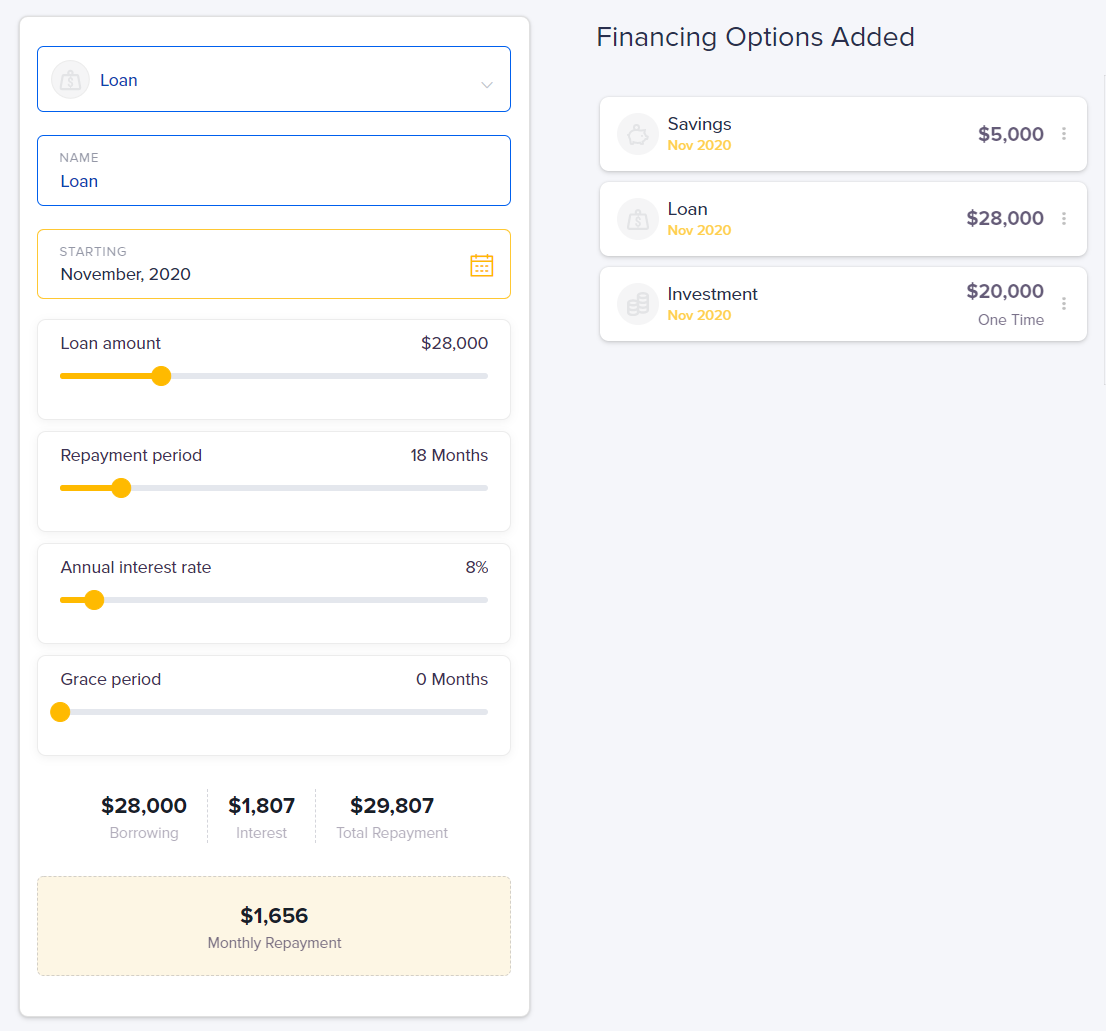 With a business loan that is not backed by a personal guarantee, banks and other business loan lenders will assess your business plan when making a decision on offering you the loan.
Friends and Family
You can set up funding from friends or family as a loan where you pay the loan back with or without interest.
You can also set it up as an investment where you don't need to repay the money. Instead, the person providing the funding would get a share of the business. They usually become a silent investor, i.e. they don't have any input in the day to day operation of the startup.
There are several benefits to this funding source:
You often get a low-interest rate or no interest at all
The equity you must give away can be low
Friends and family are more likely to take a chance on you
You won't be under as much pressure to deliver a speedy return compared to an investor who doesn't know you
Can also increase your levels of commitment as you won't want to let anyone down
However, relationships can become strained if things go wrong with the business.
Crowdsourcing
Crowdsourcing using platforms like Kickstarter involves getting a lot of people to give you small amounts of money. The whole adds up to the funding you need, and the risk is shared between you and the group of funders. You usually retain full control of the startup.
External Sources Of Funding For Startups
The pros of external funding sources include:
The investor may be able to open doors and introduce you to others who can help your business
You'll get hands-on support
There are also significant downsides you should be aware of:
You'll no longer own your entire business
Investors may also insist on protective provisions. Protective provisions increase the power of these investors and give them greater control. This can include the ability to change decisions, even though the investor is a minority shareholder.
Investors can also take up a lot of your time
So, while many successful entrepreneurs view securing an investor as a measure of success, this isn't always the case.
It's also important to understand the objective of most investors, i.e. they are usually looking for significant returns in as short a time as possible.
Is this in line with your objectives?
Let's now look at potential external funding sources.
Individual Investors, Including Angel Investors
Individual investors provide funding in return for a share in the startup. They often also offer mentoring and guidance.
In relation to angel investors, they typically invest small amounts of money. As a result, multiple angel investors and/or other sources of funding are required. This in itself presents problems as you may end up with a lot of people involved and many different opinions to please.
You'll also have to deal with the conflicting goals of the various people involved.
Venture Capital Funds
A venture capital fund is made up of many individuals who invest in the fund. The fund then invests in multiple startups and fast-growing companies in return for equity and elements of control.
Accelerators and Incubators
Accelerators and incubators provide a list of different startup funding sources, as well as hands-on support. They are usually most applicable to tech startups.
Accelerators are usually programs that last several months while incubators last for two or three years. In both cases, the experience is often intensive.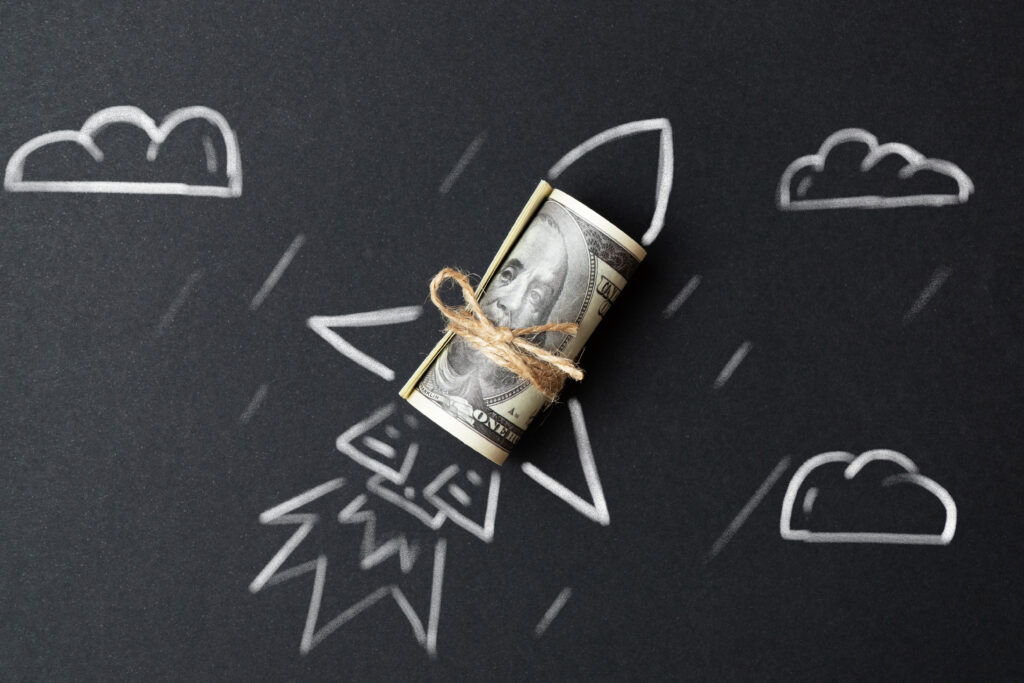 You get the funding in exchange for business equity. You also often get office space and other opportunities for networking.
It's important to note, however, there is usually significant competition for places.
Sources Of Finance For Startups: Conclusion
As you can see, there is no shortage of funding sources for your startup. The best advice is to not get caught up in perceptions of success, particularly when viewed through the often-distorted lens of the tech industry where the scale of growth and profitability are typically at opposite ends of the priority list.
Instead, assess your startup and its needs as well as your objectives and goals. Then, make a decision based on what's best for you.
If you need help in estimating your startup costs, exploring funding options, and while building financial projections for your startup, we have good news for you – IdeaBuddy comes with a 15-day free trial. Sign up for free!