A startup pitch deck is a perfect, lightweight tool to present your business to investors and partners quickly. But, while it's lightweight in content, it sure is hard work to craft it. So in this post, we look at what makes a killer startup pitch deck that will help you land your next investment, team up with great vendors, and present your business idea with ease.
Once you read it, you'll know exactly:
What is the purpose of a startup pitch deck
Which information and business areas to include
How to tell the story behind your brand
Let's dive right in!
What is a startup pitch deck?
A startup pitch deck is a presentation that startup founders present to angel investors, financial institutions, and potential partners. It usually takes the form of 10-15 slides (and should last about a minute per slide) that show the key information of your venture.
Think of it as an expanded elevator pitch that highlights the key information and shows that your business is well thought out and feasible.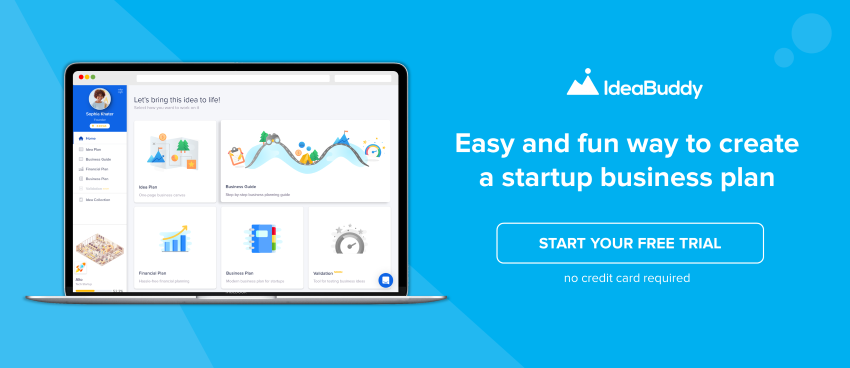 Parts of a startup pitch deck
While a startup pitch deck can vary in content — after all, each venture is unique — it still should cover the following aspects of your business:
Company Overview
Mission/Vision of the Company
Your team
The problem you're solving
How do you plan to solve the problem
The market opportunity for the investor and stakeholders
Your product offering
Customers you will be serving
The competition you're up against
Which technology do you use to solve the problem
Your business model
Your marketing strategy
Financials digest
What you want from the investor
Let's now look at each of these and the messages each should convey:
Slide 1: Company overview
It's all about first impressions, right? So make it count! Your first slide should give a snapshot of your company. Think of brief company history, number of users, important partnerships, unique selling points, and market opportunity.
Its main purpose is to keep the reader interested enough to want to see Slide 2.
Slide 2: Mission/vision of the company
This is where real storytelling begins. Your mission and vision slide should serve as your elevator pitch. Focus on telling the goal you want to achieve. Make it focused, understandable, and easy to get on board with.
Slide 3: Your team
The team behind a company is what often drives investors' decisions. It is the expertise and credibility of your companions that send a signal about the feasibility of your business venture. So choose key members of your team, highlight their expertise in the industry/technology/market, as well as brief career history — this is the perfect spot for some name-dropping.
Slide 4: The problem you're solving
The problem slide in pitch deck should be a high-level overview of the problem you're setting out to solve. Provide key information here, such as:
Why is the problem significant?
Who benefits from your solving it?
The magnitude of the problem
Slide 5: How you plan to solve the problem
Showtime! This is the place to show how you solve the problem you've just outlined, why you solve it better than your competitors, and what makes your solution a better choice than others.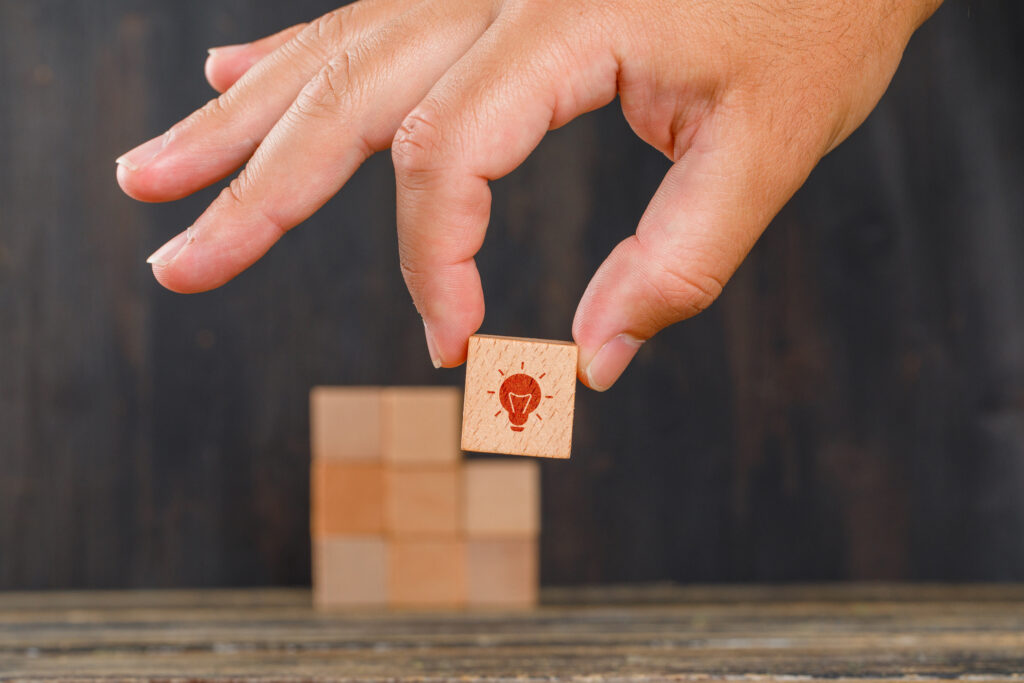 Slide 6: Product (and service)
This slide is where you break down the solution. Or to put it in other words, the product is the face or the shape of your solution. Here you should present:
Product functionalities
How users have responded to your product features
Features that distinguish your product from the rest
The product roadmap, in the form of 'we will be able to do X, Y, Z'
Slide 7: Market opportunity
No matter how stellar your solution is, it is the feasibility — and profitability — that gets the investors going. First, do some thorough research of the market and then spell out what the benefits are for investors. They're busy and see dozens of solutions each week, so you want to double down on presenting the market opportunity if they invest with you. This means including info on the market size, projected growth, and the addressable portion of the market.
Slide 8: Customers
Your customers are another chance for name-dropping. If you've already signed up several good logos, make sure to include them in the pitch deck. If not, present your target personas in rough brush strokes, so that investors get a good idea of how they will be serving.
Slide 9: Competition
Investors pay particular attention to this slide, so make sure to research your competitors.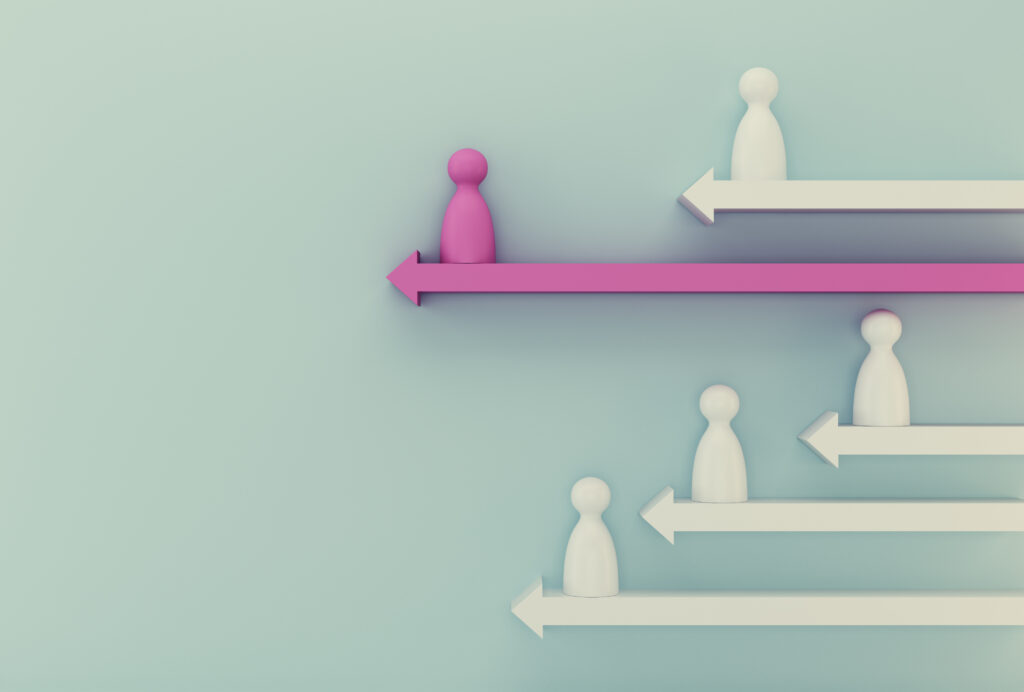 Include info such as key competitors, how they compare against, what are the unique advantages of your company, and what are some potential areas for improvement where the competition has the edge over you.
Slide 11: Business model
If you don't have a business model by the time you're writing your startup pitch — drop everything and build your business model canvas. This is the blueprint of your business and so investors will very much be interested in diving into details and trying to see if it's feasible. For that to work, your business model needs to be solid. For the pitch deck, include the pricing model, how you earn, the value for the customers and partners.
Slide 13: Marketing strategy
You need to tell how you plan to spread the word about your company and product on this slide. Make sure to mention marketing channels you want to deploy (paid, search, traditional or new types), the success you have had so far, which channels brought success, as well as ballpark estimates and/or data on acquisition costs.
Slide 14: Financials digest
Brevity is essential for a good startup pitch deck, so this slide should give a quick overview of key financial metrics, your short- and mid-term financial plan, projected growth, total revenue and expenses, the risks, main assumptions, and plan B scenarios.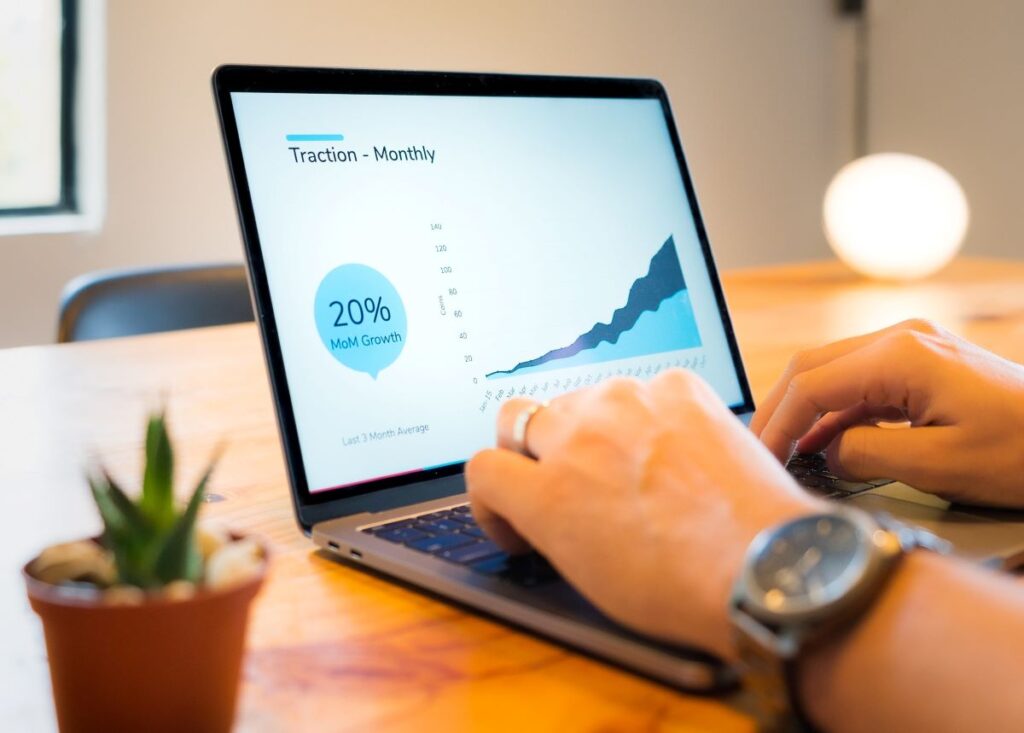 Slide 15: Your ask
Alas — your call to action slide. This is the time to ask the investors for funding. The key here is to present that you have a plan, so make sure to include the information such as:
How much money you're asking for (an estimate or a range will suffice)
Your existing investors
Which investments do you plan to make — is it technology, development, hiring or market expansion?
How long do you expect the funding to last
* * *
Now that you have sorted the last of your slides, you have a perfect startup pitch deck to start landing investments.
Still, this is just a sketch of the hard work that goes into it — and you will need some structure to help you collect and present key information in a clear manner. Try IdeaBuddy's Startup pack and create a perfect deck already today!