In these hard times, more than ever, you need someone to support you in getting out your big ideas into the world. And our role is to protect the flame of entrepreneurial spirit against the storm we're going through.
In that spirit, we launched IdeaBuddy 1.0, and we've prepared something special to help aspiring entrepreneurs weather the tough times and to express our appreciation to all of our beta users.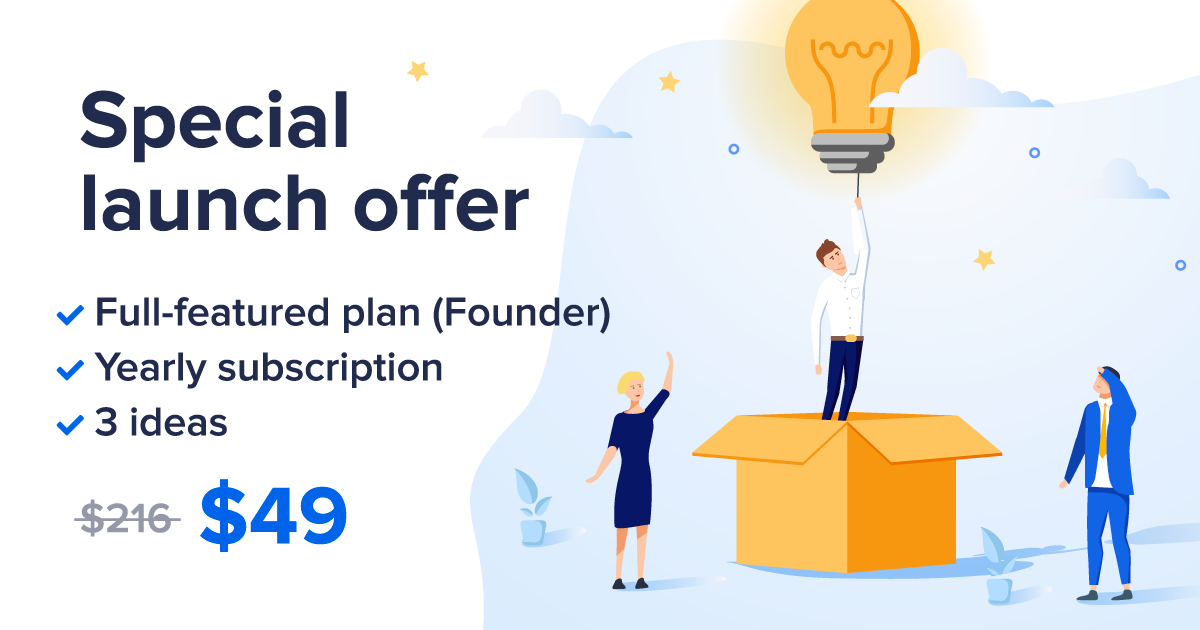 A full-featured yearly plan (Founder) with 3 ideas for only $49/year — regularly priced at $216. The fine print: all ongoing updates and new features of that plan will come free of charge as we roll them out.
To activate this promotion, you need to select this offer combination on our pricing page and use the coupon FOUNDER3Y before the payment.
To get this offer, visit our pricing page.
What the users will get with our new 1.0 release?
We are introducing the Journal feature. That's a business plan where you can document all the steps from the Story Mode, and you'll be able to share them with others or export to Word/PDF.
Also, we're fixing minor bugs and adding some finishing touches to make the app run more smoothly, with an ever more beautiful UX.
And what will be our regular offer?
Our regular consumer offer will be starting from $9/month for the basic plan (Dreamer), and $16/month for the full-featured plan (Founder).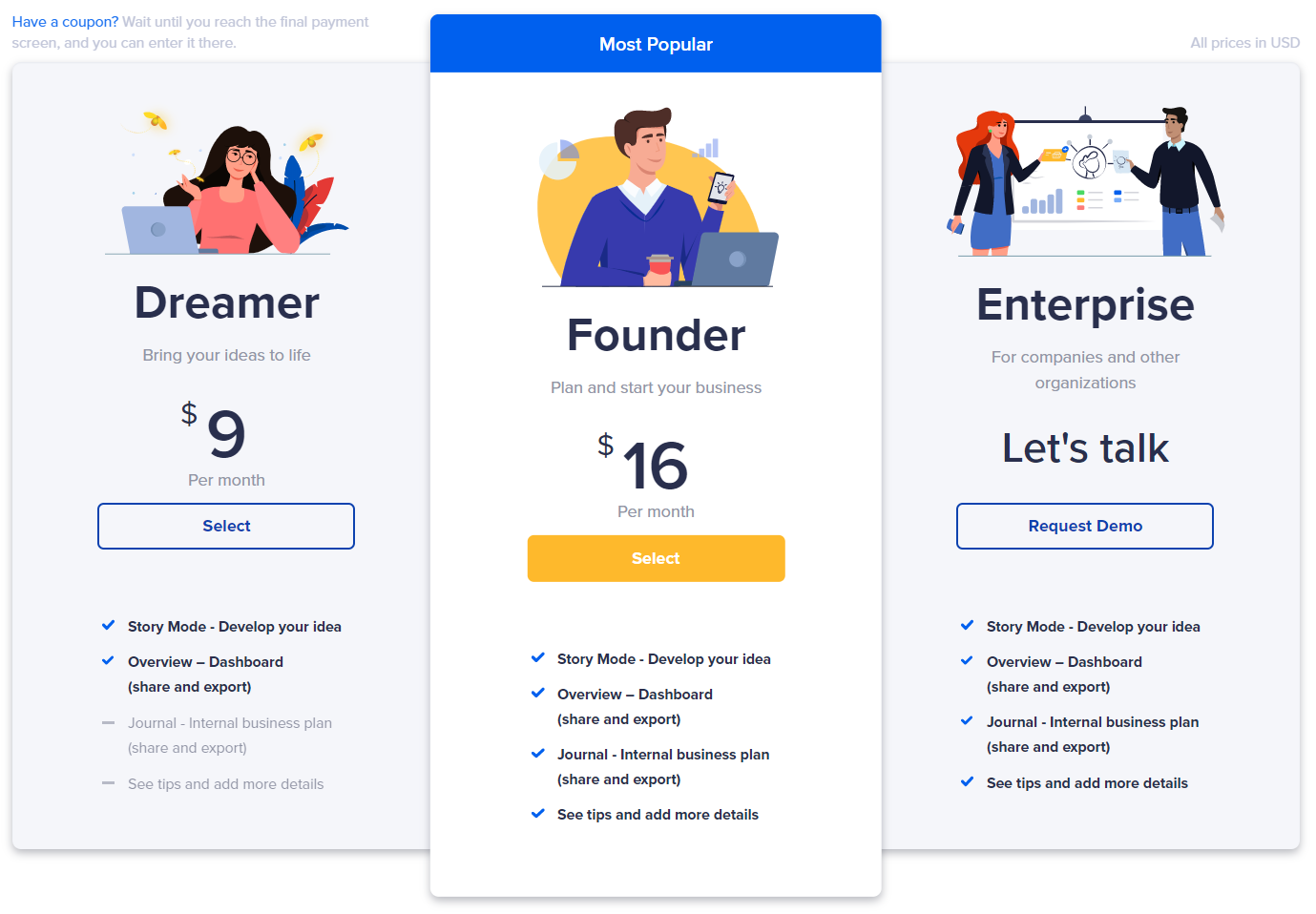 The free trial period for our beta users will end after we launch IdeaBuddy 1.0. and our special offer will be available until April 10th.
If you have any questions about the launch or about our special offer, drop us an email at [email protected].
Stay home. Stay safe. But never give up on your dreams.
Nemanja Zunic
Founder of IdeaBuddy