Great news!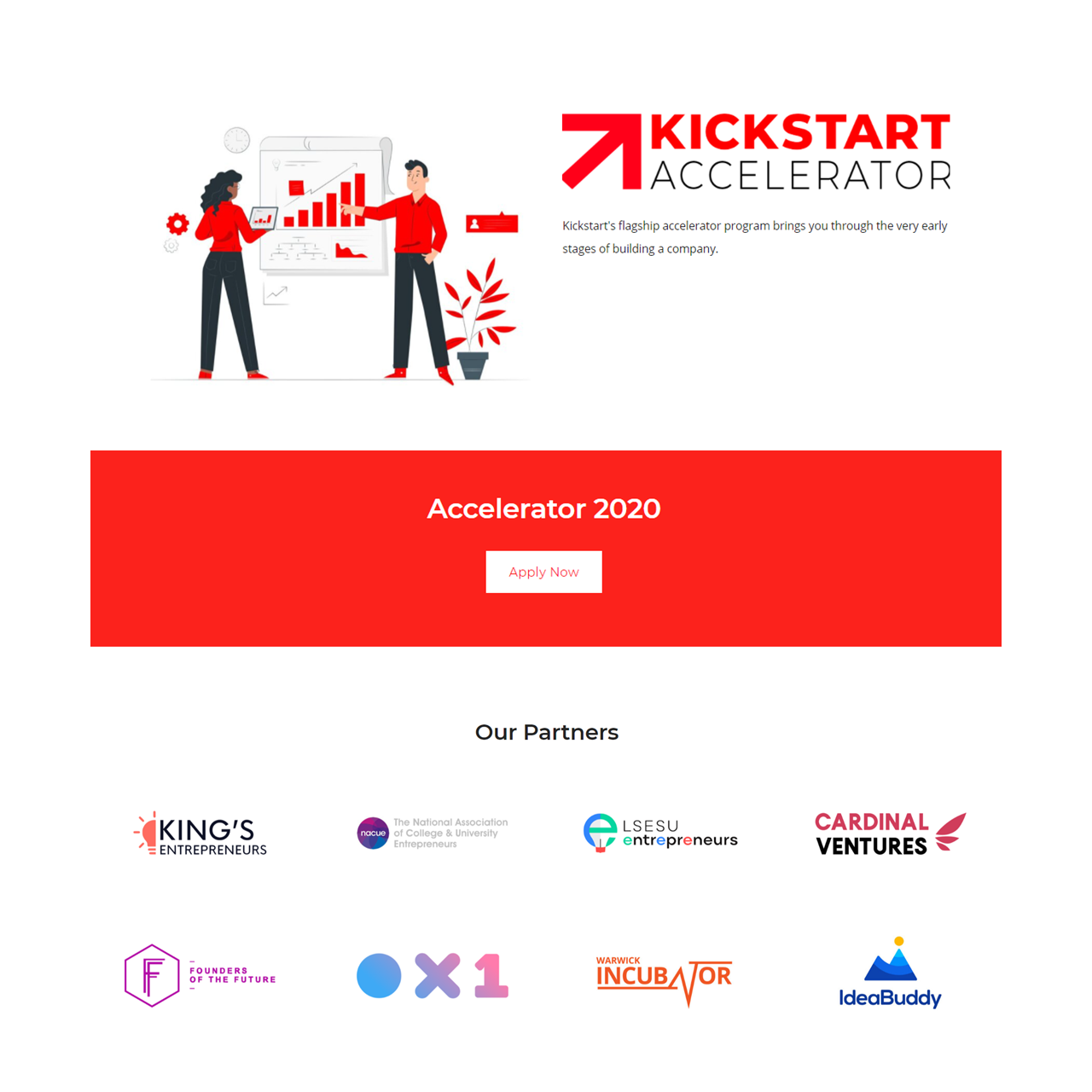 Kickstart is a global hub for entrepreneurial students, where the top brains from prestigious UK universities gather to learn the foundations of entrepreneurship.
Their studies range from Aeronautical Engineering to Fashion Psychology to Molecular Biology. Still, they all share the same vision – to launch a startup that will change the world for the better.
We're happy to know that student founders from the 2020 cohort will be using IdeaBuddy as a supporting tool on their startup journey.