Everyone wants to get their business "out there" so that they gain more customers and sales, but just how can you do that? What steps you can take to make sure that you properly promote small business you have in mind? Here are 10 helpful tips for ensuring that your small business generates more interest and customers.
Setup an Organically Ranking Website
One of the main things you can do to promote small business is to create a company website. Some small businesses design their own website from the ground up while others personalize their website using such hosting sites as WordPress.
It doesn't matter where you set it up, the important thing is that you have one. This will give customers a place to go and learn more about you when they look the company up. If you sell products, include an online catalog they can shop from. If you offer services, give detailed accounts and videos about what you do and how you're reliable.
When creating a website, one of the main factors is to make sure that it ranks for keywords in Google and other popular search engines. This means that when someone looks up a phrase, such as "cooking recipes" or "bikes for sale", your site is one of the first to show up in a search engine.
This is done through a practice called SEO (Search Engine Optimization). Learn more about SEO and how to implement it here.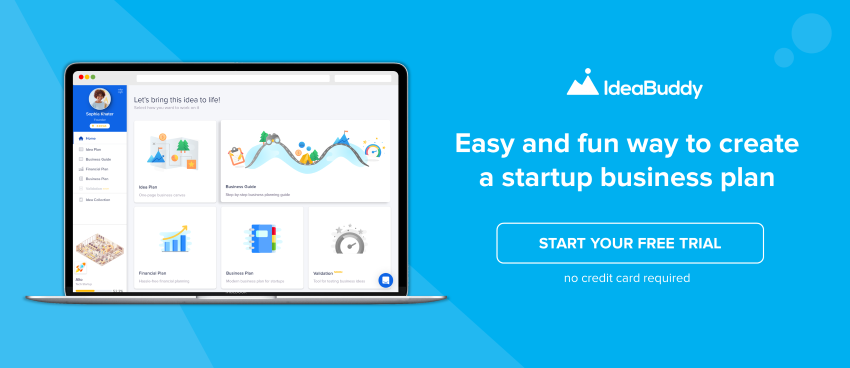 Create Attractive Content
When customers view your site, you want to make sure that they stay. How can you do this? By having attractive and informative content on your website. This means taking high-resolution, colorful images that showcase your products or services. Another way you can advertise the features of your product or service is through infographics.
Other ideas for beefing up your website include writing copy that will teach the customer everything they need to know before buying from you and including blog posts about interesting topics that tie into your business. For example, if you sell cameras and photography equipment, you can write a blog post about the most photographed places on earth.
Utilize Social Media Channels
One of the main factors for promoting your small business and getting your brand "out there" is establishing a social media presence. You can do this by signing up for all the major social media platforms, such as Facebook, Twitter, Instagram, and LinkedIn, and posting on them regularly.
Your social media posts can market your products, but there are many ways you can ensure that your content is interesting and entertaining. Incorporate hashtags and other popular trends so that your brand isn't just business-oriented, but also fun and approachable.
You can use an AI social media post generator to schedule posts across all your social platforms at a frequency you like, so that there's sufficient content going out on all pages for your audience to interact with.
Another site to take advantage of is YouTube. When you have a product or service that you want to promote, one of the best ways to do this is by filming and uploading a video for it. You can keep all your videos in one place by setting up a YouTube channel.
This will also give customers an opportunity to comment, share, and subscribe to your channel. When you upload a video on YouTube, you can also post it on social media for your followers.
Obtain Backlinks to Your Website
An effective marketing strategy that will help you rank higher on search engines is increasing your backlink profile. You want other credible sites to link to your website pages. How can you make this happen?
One of the main ways to do this is by creating and optimizing directory profiles. Add your business to such sites as Google, Yelp, and BBB. When you sign up and add your site to these directories, you can also include your website link in your profile.
Other ways to get backlinks to your site include writing guest posts for blogs or creating your own separate blog on WordPress or Blogger that links to your site. You can also look at blog sites in your industry and leave comments. When you sign up for some sites and leave comments, your information, including your website link, is included in the comment.
Go to Local Events and Trade Shows
When creating and thinking about how to promote small business, one of your target demographics is probably local people. You want those who live near your business to become familiar with your brand and your services.
How can you do this?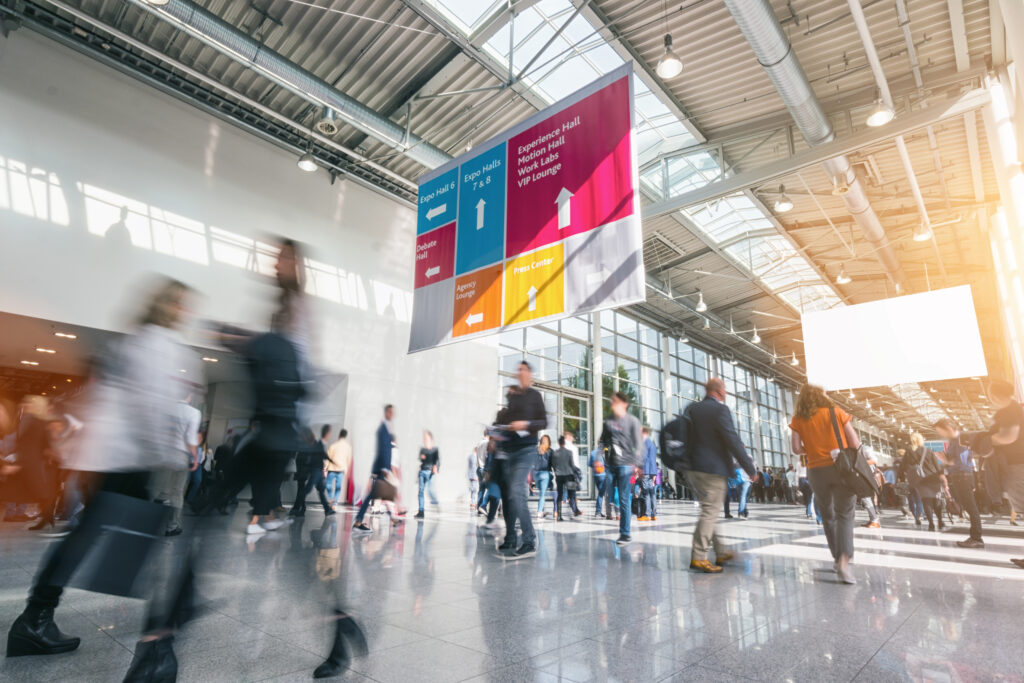 Try attending local events and trade shows in your area. If your town or city is having a fair, have your business set up a tent and sell some of your products there. If there is a trade show for your industry near your location, sign up for a booth and meet with customers and other business owners.
Giving your brand a local presence at networking events will help you get more business in your area.
Brand Your Marketing Materials
When attending local events and trade shows, you don't just want to get the standard foldable furniture in your exhibit. You want to make sure that everyone who walks by your booth knows your business's name and what you do.
Go to a custom printing company and get personalized graphics and your company logo printed onto some displays, such as tents, flags, and tablecloths. This will dress up your booth and draw more attention to your exhibit.
What if you get a lot of online orders for your business? You can use packaging to your marketing advantage. Get your boxes (such as Vispronet's custom mailer boxes) printed with your brand to spread awareness.
Many people post unboxing videos on social media, and you want to make sure that your brand is visible. You can also create attractive monthly subscription boxes if you are a very product-oriented business such as a makeup and food company. This will increase your chances of people sharing your branded boxes and products in videos.
Display Signs Outdoors
Another way to increase brand recognition locally is by installing signs outside of your store or building. When people are walking or driving past your establishment, you want to let them know that your business is located there, as well as what your name is.
You can set up printed signs, feather flags, and other promotional materials outside to catch the attention of those nearby. Include your business name, but also your slogan, phone number, website, and any other important information you want potential customers to know.
Hand Out Promotional Items
When you attend events or meet with clients, you want to make an impression on them and be remembered.
One of the ways you can promote small business is by handing out some promotional materials to your customers when they visit your trade show booth or office. One of the standard items to hand out are business cards, which are customized with contact information and your job position, but there are several other things you can hand out.
If you don't have a lot of time to meet with clients individually, which is common when attending events, you can hand out promotional brochures, catalogs, and other literature that informs customers about your products/services.
You can also giveaway useful items printed with your logos, such as keychains, USBs, mousepads, or more fun items like toys. This will keep your brand in the mind of customers when they use these items.
Send Email Campaigns
A way that you can stay on the mind of your customers, even when they aren't on your website or visiting your trade show booth, is by sending out emails.
Have customers sign up for your mailing list and send out email blasts that advertise your newest products, any new deals you are offering, or important announcements. Having email campaigns is a good way to stay in touch with your customers so that your business remains on their radar.
When sending emails out, you want to make sure that your readers are compelled to view your email and click on any links to your site. You can do this by coming up with catchy, noticeable subject lines and attractive email designs. See this blog to learn more about how to promote your small business by using email campaigns.
Come Up with Sales and Special Offers
Finally, something else that you can do to market your business is offer sales and special deals to your customers. Send out an email and/or post on social media when you are having a sale to notify your base.
When you give out your products at a reduced price or have a deal (such as buy one, get one), it entices customers to visit your site and buy your products/services. You can even come up with fun sales for your long-term clients so that they know they are special to you. Setting up regular sales creates customer loyalty and increases the likelihood of people buying from you.
Are you Ready to Promote Your Small Business?
By implementing these 10 tips in your marketing, you will promote your small business and increase brand awareness. You want to make your brand eye-catching, informative, and trustworthy so that you gain new customers and keep those you already have.
These marketing tips will help you get a brand identity so that you can achieve that.