Yes, it's a Black Friday/Cyber Monday bonanza, and YES – we have prepared something special!
⁠
We've launched a time-limited lifetime deal where you can get a lifetime subscription to your favorite SaaS application for only $155 (one-time payment). ⁠
Check it out  👉👉👉 Get a Lifetime Access To IdeaBuddy
⁠⁠
By purchasing this offer you will pay once, instantly save 91% on that purchase, and keep your ideas forever!
⁠Our lifetime deal includes:
A full-featured Founder plan
3 ideas on which you can work on
Up to ⁠3 collaborators (once we develop this feature)
Lifetime updates of this plan
Lifetime support ⁠
Apart from introducing the new lifetime deal, we have changed our regular pricing, so now we have three options for the monthly and yearly plans.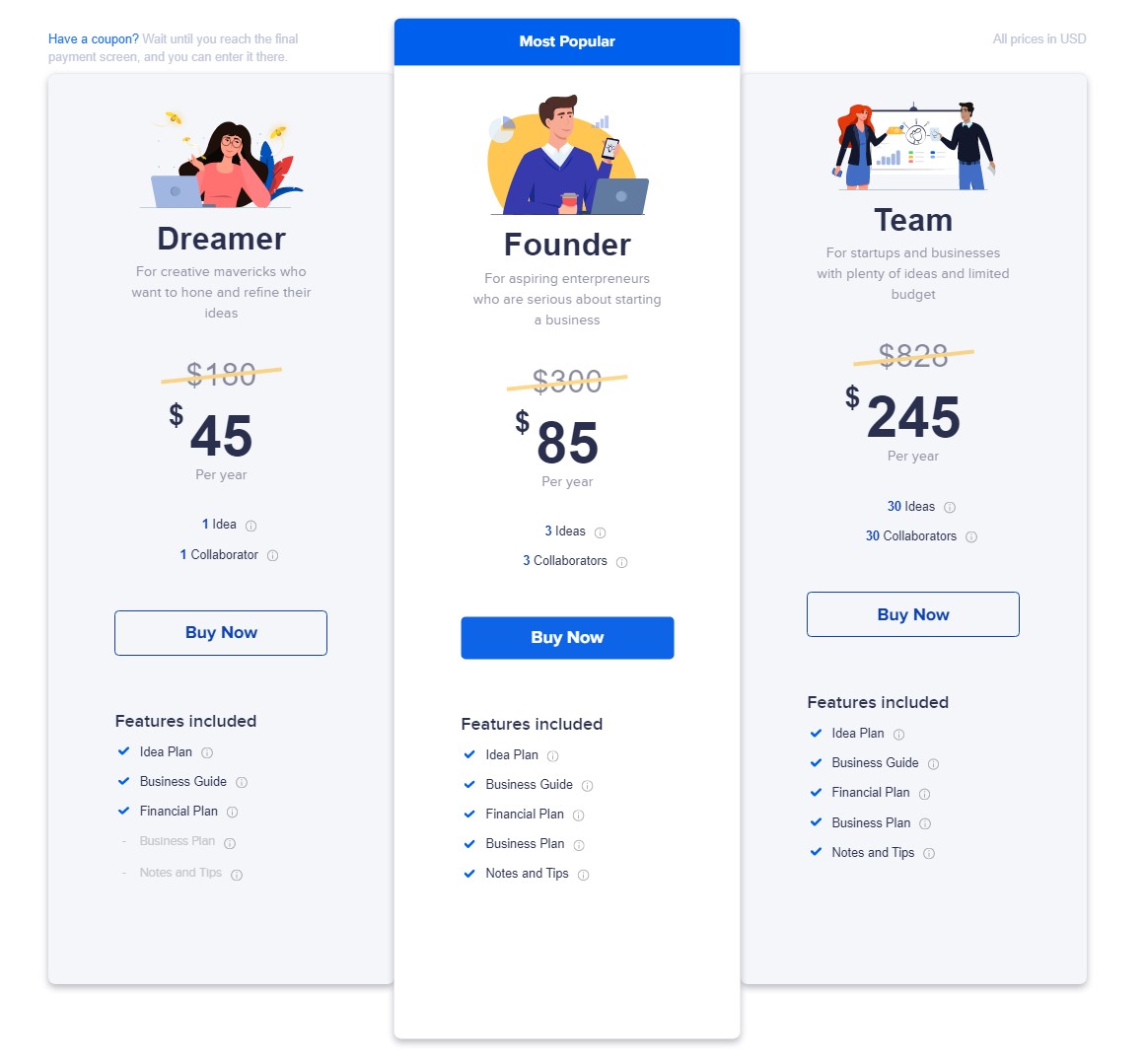 Dreamer plan –

Costs $15 per month / $45 per year, and you can work on 1 idea (project). It includes a business canvas, a step-by-step business planning guide, and a financial plan, which you can export and share. 

Founder plan –

Costs $25 per month, / $85 per year, and you are getting 3 ideas (projects). It has everything included in the Dreamer plan, plus you are getting a business plan builder.

Team plan –

Costs $55 per month / $245 per year, and you can have up to 30 ideas (projects) in this plan. It has all the features included in the Founder plan, plus you are getting a business plan builder.
In case you are a company client who needs more ideas, we also have an Enterprise plan. Feel free to contact us and we will find the perfect solution for your business needs.
Here's our pricing page 👉 IdeaBuddy Pricing
Now, choose your plan and start turning your passion project into a money-making business!