Have you been pondering innovative startup ideas during the dynamic transition from the pandemic to the year 2024? Perhaps you've explored options like launching a food delivery business, starting a cleaning company, or establishing a graphic design agency. Yet, if none of these align with your inherent creative and innovative spirit, don't despair.
In this article, we've scoured the landscape to identify the top trending, hip, unique, and most innovative startup ideas that you can pursue in the post-COVID-19 era.
Top 10 Innovative Startup Ideas
We prepared 10 innovative startup ideas that you can start in 2024. Have a look and who knows, one of them might just be the perfect one for you! 
---
You have a brilliant business idea, but don't know where to start? IdeaBuddy can help you will that. Get our exclusive lifetime offer and start planning today!
---
1. Standing Desks For Home Office
Amid the increasing trend of remote work, exacerbated by the challenges posed by the ongoing pandemic, the focus on individual health while working from home has taken center stage. The solution lies in standing desks— one of the innovative startup ideas that not only support healthier working standards but also addresses the concerns arising from prolonged sitting.
Studies unequivocally assert that incorporating standing desks into the home office routine, dedicating 1 to 2 hours a day, can lead to improved blood circulation and act as a preventive measure against backaches and pains. This aligns with the pressing need for ergonomic solutions to counteract the sedentary nature of remote work.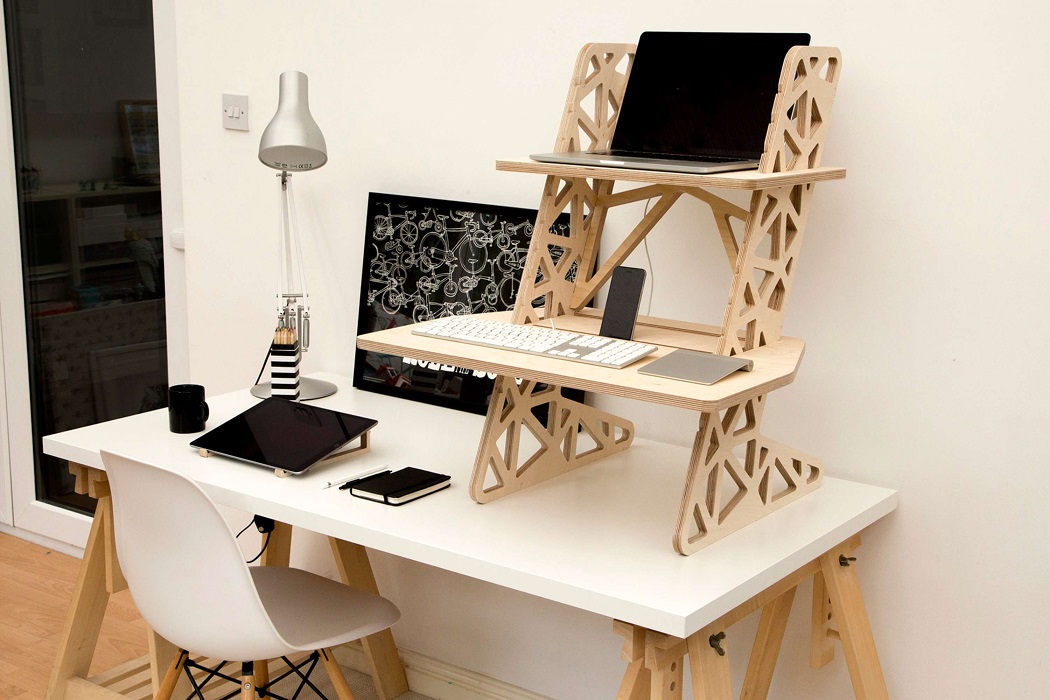 How To: First, you need to find a standing desks supplier that would allow you to sell their products locally. Connect with local businesses and entrepreneurs to educate them and their employees about the benefits of standing desks. Pitch your proposal and support the local business setup standing desks in their work environment.
You can also create an advert about your products and installation services, post them up on social media, print them out and distribute in supermarkets, pubs, or anywhere people tend to hand out. Lots of businesses have adopted the work-from-home policy. Connect with them to seek a contract.
Requirements:
Standing desks
Marketing materials
Website
Among many innovative startup ideas, you can start yours by promoting standing desks as a transformative solution for healthier and more productive home offices. As the work landscape continues to evolve, positioning your startup at the intersection of health and productivity is a strategic move toward meeting the demands of the modern remote workforce.
---
2. Reusable Produce Bags
In 2012, sixteen-year-old Elif Bilgin won the Scientific America award after she found that everyday plastic bags could be replaced entirely with bags made of banana peel. Some years ago, a Brazilian student found the ability to create bio-degradable bags from orange peels. If students can do it, why not you?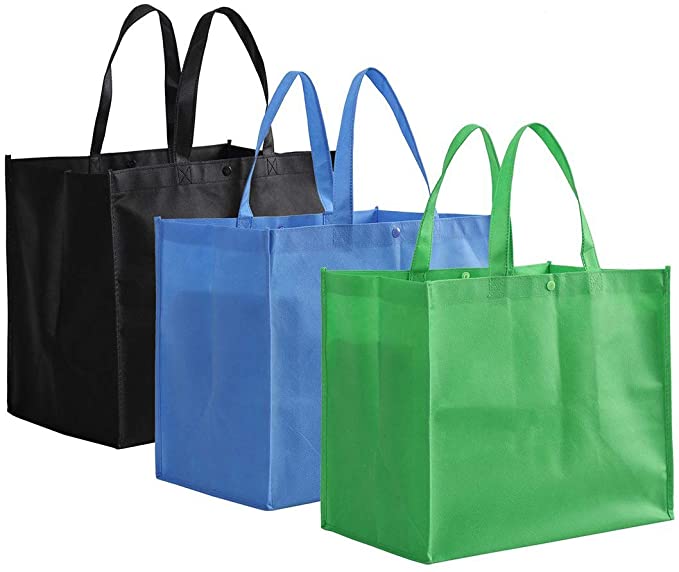 Apart from being one of the coolest and the most innovative startup ideas, starting the production of reusable bags is perfect for environmentally cautious entrepreneurs.
How To: Decide from which type of recycled material you want to create your reusable bags. Connect with local companies or factories where you can find your chosen type of recycled material, often for free. Create a design for your bag, branding for your company, then create your first bag. Market to your local area or via your online store.
Alternative: If you are not into creating your bags, there is the option to liaise with an existing factory or company that is already producing reusable bags. Become an affiliate or sales agent for their product.
Requirements:
Recycled materials of your choice

Graphic design (branding & bag)

Marketing material
Definitely deserves to be classified among innovative startup ideas, right? Being an environmentally cautious entrepreneur and contributing to the reduction of single-use plastics with your reusable produce bags sounds like a win-win to us. Whether you choose to produce your bags or collaborate with existing manufacturers, position your startup at the intersection of innovation and sustainability for a greener future.
---
3. Practical Farming Courses
Many young individuals now aspire to live on and work their own land. But with college and university training being so expensive, many don't have the means to get a formal education in farming.
Farming, though, is a practical, hands-on industry that can be taught in person from an experienced farmer to apprentice farmers over several months or 1 – 4 years. Why not learn something about farming and offer your expertise to young apprentice farmers through practical farming training?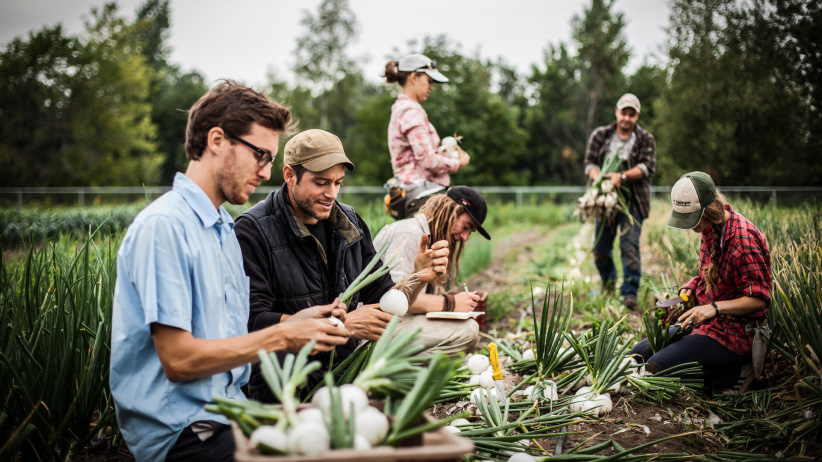 Bonus, you get paid for training your students while they work on your farm for free as they learn the ins-and-outs of farming.
How To: Setup 1 – 3 dorm rooms in your home to accommodate students, and/or, if you have a cottage that is not being used on your farm, convert it into student accommodation. Outline and plan your training course, methodology, and length.
Print flyers and advertise your farming course to local citizens in your area, at colleges and universities, or neighborhoods where there might be some young adults interested in your course.
Requirements:
Student accommodation

Course development

Marketing materials
---
4. Bamboo Toothbrush Supplier
With so much pressure placed on our environment, more and more innovative startup ideas are popping up for products we use daily. One of them is bamboo toothbrushes.
These brushes can either be designed by yourself if you are up to innovating and creating your own or by connecting with a manufacturer. Some manufacturers even offer white labeling, which means you can add your personal branding to the brushes they produce.
 How To: Design your own or connect with a bamboo toothbrush manufacturer. Setup a website for your product and decide if you will also be selling locally. If you opt to sell locally, the possibilities are endless.
Connect with local supermarkets and ask the manager if they would be interested in a mutually beneficial contract with you by supplying them with locally produced, environmentally friendly toothbrushes. You can also set up a stand weekly at your local market to sell your brushes.
Requirements:
Product: bamboo toothbrushes

Branding design (optional)

Website

Marketing
---
5. Beard Oil Production
The gentlemen's grooming industry has been rapidly expanding over the past 10-years, boasting an astounding $63.63 billion US dollar in revenue during 2019. One of the most sought after and trending small-business opportunities within gents grooming products is beard oil. If you fancy starting a board oil company, there is no better time than now to do it!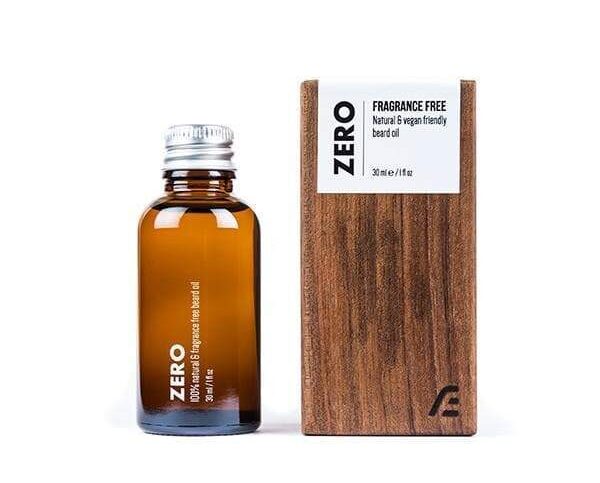 How To: You may decide to create your own homemade brand of beard oil or become a reseller. Decide which option will work best for you.
Once you have finalized the details of your product, look towards marketing. If you want to start out slow, market to your local neighborhood, sell on Saturdays at your local farmers or outdoor market.
Additionally, opt to provide add-on services at the market where your stall is located by offering beard trimming, shaving, or styling services. If you are not comfortable with this, hire a barber for the day to help you out.
Requirements:
Product: beard oil

Initial startup funds

Marketing materials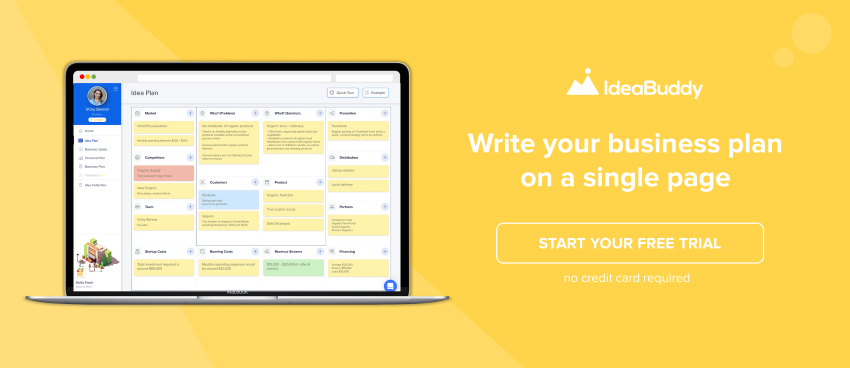 6. Mobile Car Wash & Detailing
Customers are not visiting your car wash anymore? Or perhaps, you want to start a car wash and detailing service, but the upfront investment costs to find and set up a facility is just too much?
No problem! Take your service to your customers by starting your mobile car wash and detailing business.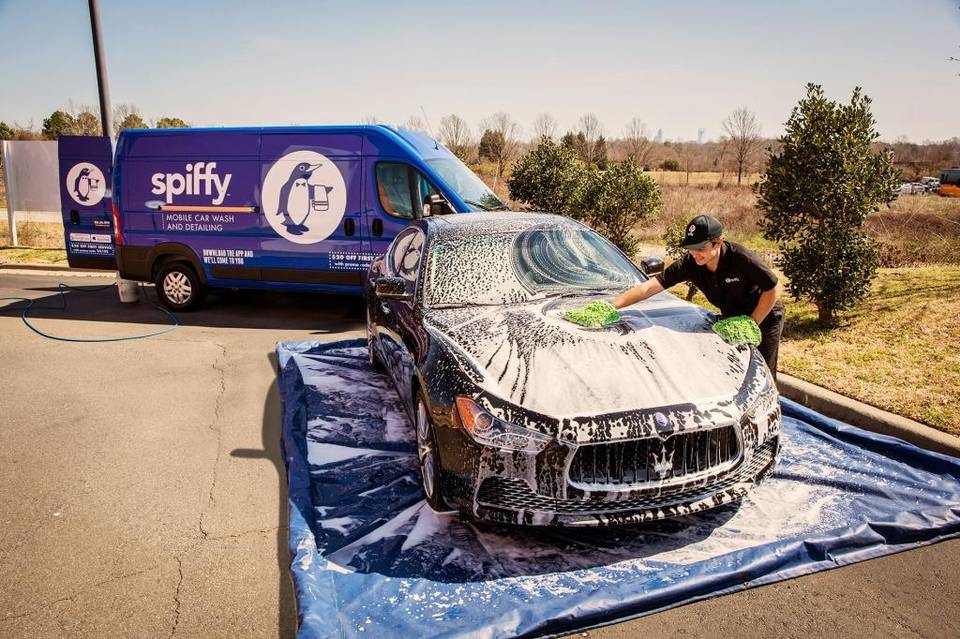 How To: Put together all the supplies and equipment you would need to wash and detail a car, such as a wash bucket, cleaning cloth, soap, etc. Place all these together in one box or holder. Connect with locals and ask them if you can wash their cars. You may also opt to create a car wash stand at your local Saturday market.
Requirements:
Supplies & equipment

Advertisements (marketing)
---
7. Retro Subscription Box Service
Now, this is one of the coolest startup ideas!
There are endless possibilities and niches available when it comes to starting a retro subscription box company. This is one of innovative startup ideas that can be as innovative as you like!
You can choose to create subscription boxes for events such as Valentine's Day, weddings, birthdays, or subscription boxes for gaming, sports fans, meals, snacks, toys for kids, fruits & vegetables, books, etc.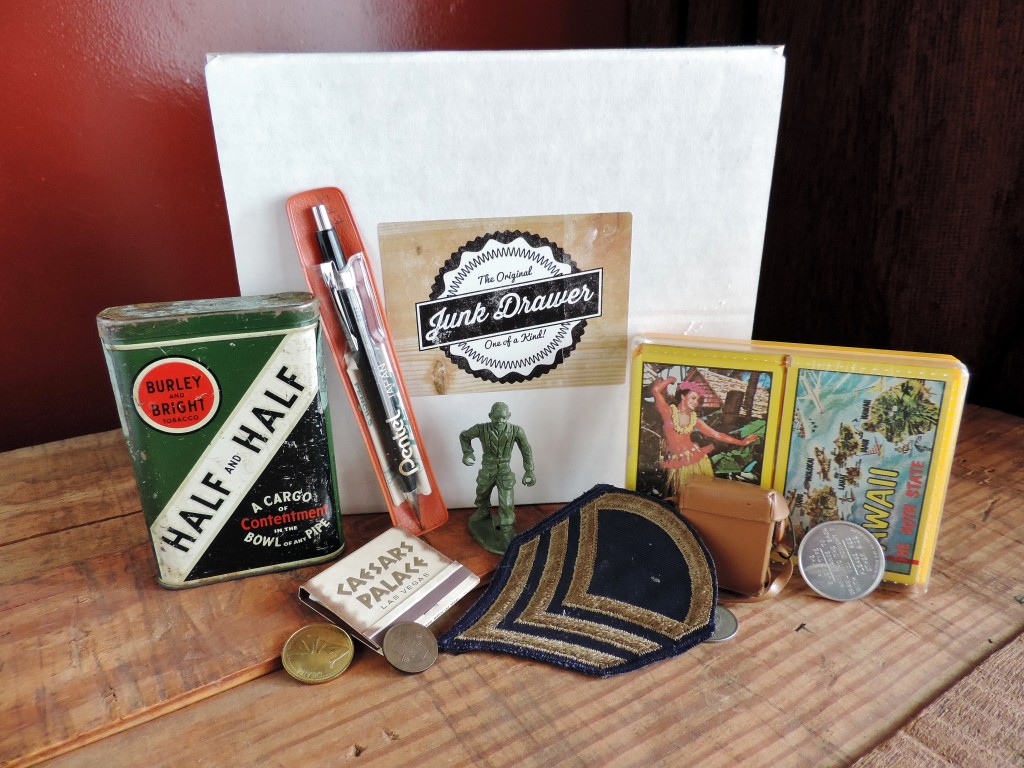 How To: Start by selecting a specific market niche. For example, you can include in your portfolio up to 5 subscription boxes, with different items tailor to the customer's interests. This can include vinyl, cassettes, comics, vintage video games, or some other vintage product.
Create a subscription website through which your fans can subscribe to a retro box on a weekly, monthly, or quarterly basis.
Print adverts and distribute these to the postboxes of apartment buildings and your local neighborhood.
Requirements:
Startup supplies (invest about $300 – $3,000 to get started since you will need stuff such as products for your boxes, boxes to add your goodies in, and postage stationery.)




Website

Marketing materials
---
8. Online Second-Hand Bookstore
Ever thought about starting a website where everyone could come and list their second-hand books? This is a fantastic startup idea if you love books and reading but still want to earn passive income while having your online website do the job for you.
Second-hand book exchange and selling are good for the environment, and also helps connect book vendors with avid readers.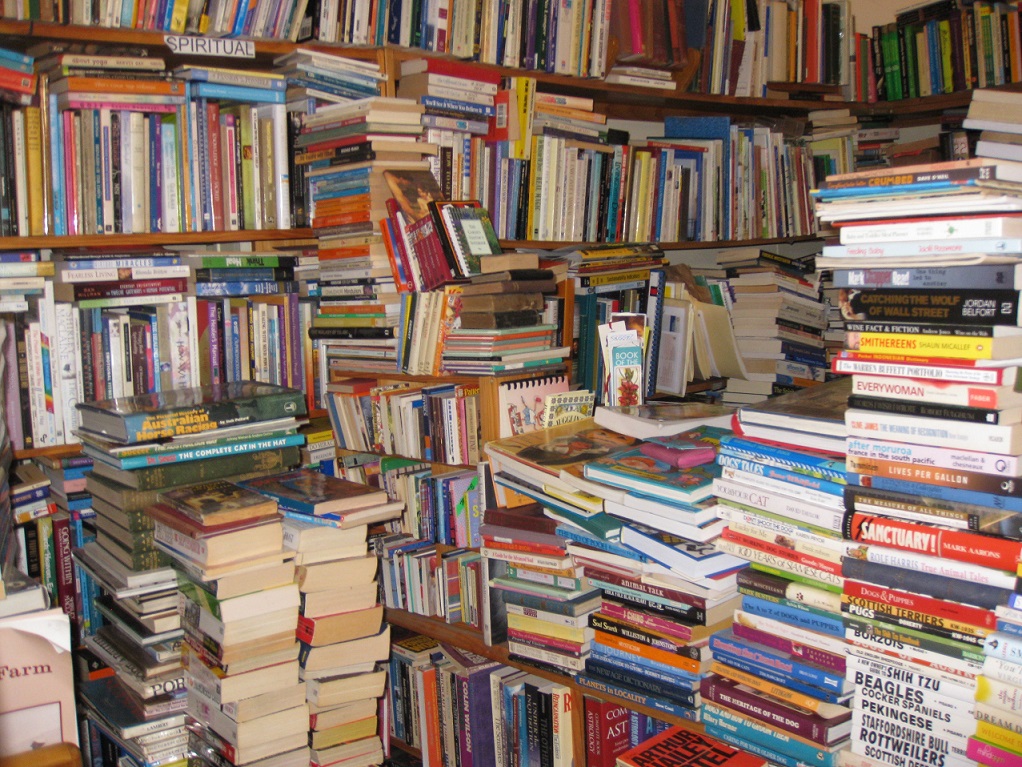 How To: Create an online marketplace website where users (vendors & buyers) can list their 2nd handbooks for sale or exchange with other book lovers. Charge a small fee for book sales or a stipend for exchanges.
Users then login to your website, request to buy a book from another user, make the payment (including the shipping cost) to the other user, and you receive your commission while the seller also gets their money for their book. The seller will send the book to the buyer via mail or courier, as per the buyer's preference.
Requirements:
Domain

Marketplace functionality for your website
---
9. Senior Transportation Service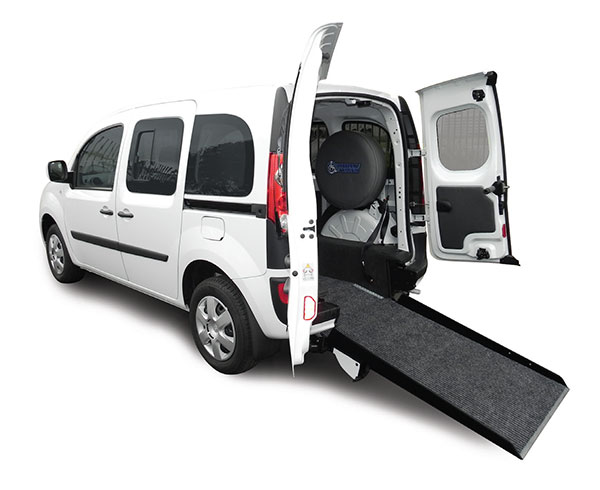 Do you care about the elderly and feel a desire to be of assistance to them? This might not be among most innovative startup ideas on the list, but it can definitely be successful.
A large number of elderly citizens do not own a car, nor understand technology to order an Uber or cab. Furthermore, since security in most countries is an issue for the elderly, many don't feel safe to travel with just anyone. But they still need to go weekly to purchase their groceries if they are living on their own, or perhaps, they want to go out for coffee with a friend or a shopping trip to the mall. By starting an Elderly Transport & Assistance Service, you can offer services such as:
Pick-Up & Drop-Off at a shopping mall, farmers market, coffee shop, etc.
Assistance Service where you escort the older person to the shopping mall, farmers market, or supermarket to help them purchase their weekly goods
How To: Connect with local nursing homes and retirement villages and offer your services. It is always best to connect directly with the manager of the facility to pitch your idea and unique service. For marketing, consider printing pamphlets, and post these into the post boxes at nursing homes and retirement facilities.
Requirements:
Vehicle
Fuel
Marketing (adverts)
10. Adventure Tour Operation
As we enter 2024, the prospect of launching an adventure tour operation becomes even more enticing. With the complete reduction of pandemic impact and the eagerness of individuals to explore new horizons, starting an adventure tour company is poised to be not just a popular choice but one of most innovative startup ideas and thriving ventures in 2024.
If you already own an SUV, minibus, or 4 x 4, consider starting an adventure tour company offering local tours in your area that focus on the adventurous at heart.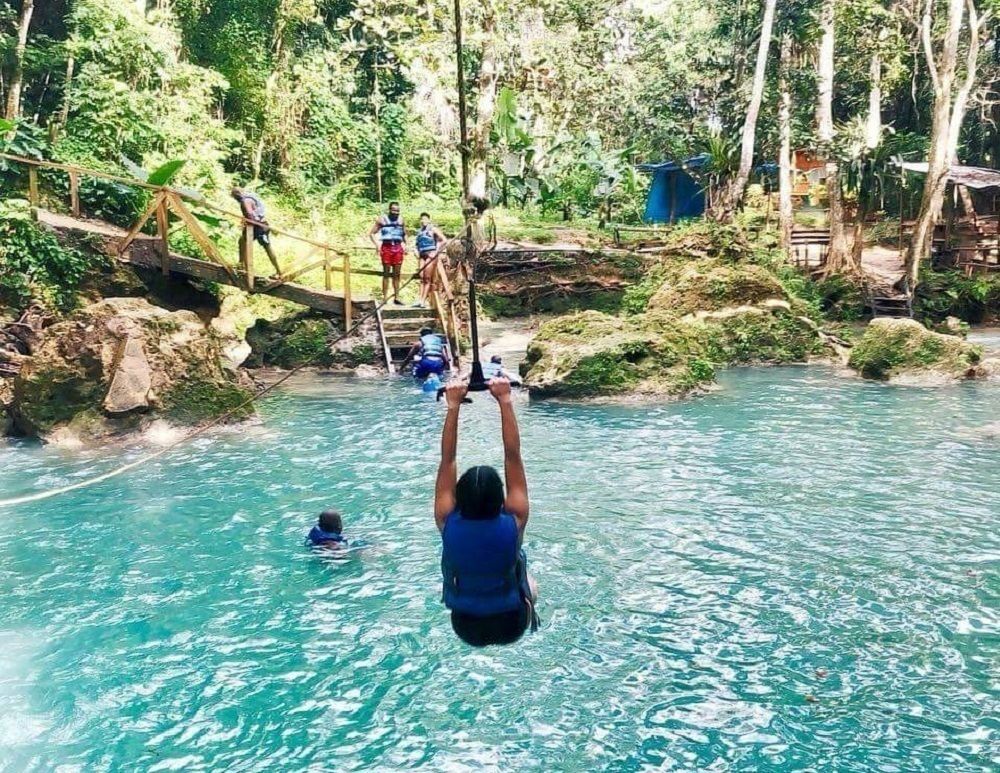 How To: Put together several itineraries that include adventure activities and excursions, and advertise these on your website. Furthermore, sub-contract your services to local businesses such as driving ranges, wildlife parks, adventure parks, and any others that offer adventure courses or activities.
By working together with others, you win two ways. One, you help them earn money. Two, you don't have to invest thousands of dollars to create your own adventure facilities.
Requirements:
Creativity 

Website

Advertisements (marketing)
Innovative Startup Ideas – Which One To Choose?
Now that you got inspired with our top 10 list of innovative startup ideas, select an idea that appealed to do you the most, and spend some time developing your business model.
By the way, do you know that with IdeaBuddy, you can easily turn your idea into a profitable startup?
You can sign up for free and start developing your idea. 
Good luck!