In the ever-evolving landscape of modern entrepreneurship, the allure of carving out success from the comfort of one's own abode through innovative "business ideas from home" has never been stronger.
With advancements in technology and changing work dynamics, starting a business from the comfort of your own home has become a viable and lucrative option. Whether you're a stay-at-home parent, a freelancer looking to diversify your income, or simply an aspiring entrepreneur, the realm of home-based business ideas offers a plethora of opportunities. In this article, we'll explore 10 profitable business ideas that you can start from home, catering to various skills, interests, and market demands.
Here is the list of business ideas that you can start from home:
Homemade Beauty Care Products
Social Media Services
Commercial Cleaning Services
Internet Reseller
Errand and Delivery Services
Professional Consulting
Educational Products
Virtual Classes and Training
App Developer
Home Improvement
Remote Team-building Activity Host
Box Subscription Company
Now, let's dig in to find out which business idea is the best for you to start from home!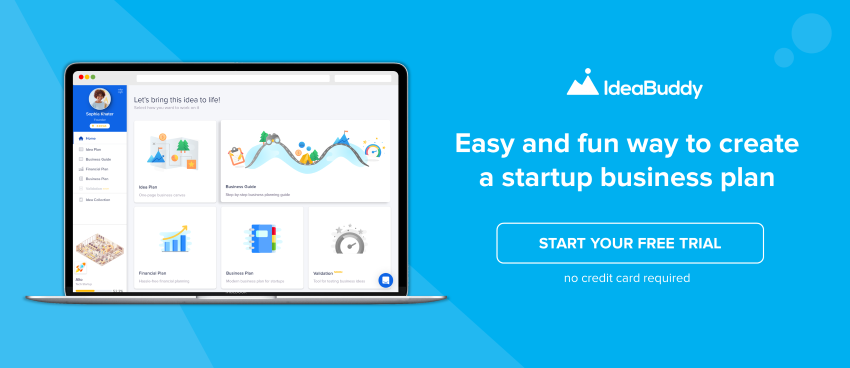 1. Homemade Beauty Care Products
While hair and nail salons were closing everywhere, people scrambled to figure out how to adapt their beauty routines to their new quarantined environments. Creative entrepreneurs with an eye for beauty have begun capitalizing on this need by creating their own beauty care products and selling them online. Many use social media to promote and demonstrate their products, including producing videos showing exactly how to use them to achieve the greatest results.
2. Social Media Services
Most companies know they need a social media presence in order to stay engaged with their customers, but many lack the time or person-power to do it, or those that do have those resources lack the knowledge of how best to apply them. In either case, that's where you can start this business idea from home, either as a consultant or as the hands-on doer of the deeds, supplying companies with that active engagement they need on Facebook, Twitter, Instagram, Snapchat, Pinterest and all the other social networks where their target audiences hang out.
3. Commercial Cleaning Services
As in-office working environments slowly begin to reopen, employers and employees alike will be placing far greater attention on the cleanliness and sanitariness of their working environment. From office buildings to restaurants to educational institutions and other public businesses, there is no shortage of commercial establishments where there is or will be an ongoing need for someone to come in and keep the place spotless and sanitary for workers and customers day after day.
4. Internet Reseller
The more people stay at home, the more they shop from home. By reselling products online, you can capitalize on this trend and start this business idea from home. Starting an online reselling business is simple. You simply purchase pre-owned items from others and resell them for slightly more. Alternatively, you can simply help the seller find a buyer, and earn yourself a commission for doing so. As your business grows, you can begin curating products for recurring customers and start specializing in particular products.
5. Errand and Delivery Services
Quarantines and ever-shifting COVID case numbers have led to great uncertainty among consumers as to what is safe to leave their homes to attend and when. This has led more and more people to turn to other people to do much of their errands and pickups for them. If you have a vehicle and don't mind traveling about, or have the entrepreneurial mindset to hire some drivers and lease some vehicles, you could set up a pretty sustainable business fulfilling people's needs to fulfill their needs without leaving their comfort zones.
6. Professional Consulting
If you have a particular area of expertise, you can sell that knowledge to others eager to learn it. Your knowledge can be your capital in a professional consulting business, whether in the area of legal, human resources, industry, marketing, or finance. Of particular interest to businesses hiring consultants today will be how COVID has altered the landscape for them, in terms of standards and trends, and how they can stay competitive in terms of technologies and policies.
7. Educational Products
With in-classroom teaching so in flux and kids in many areas and grades so far behind the long-running standard for their peer group, parents are in dire need of any tools they can use to help bring their kids up to speed educationally and even give them an edge, where possible, in the areas of skills and knowledge they'll need to excel in life. Parents will be looking both for physical toys as well as digital games and apps that combine fun and learning.
8. Virtual Classes and Training
Practically anything you can teach in physical space, you can teach in cyberspace. Take physical fitness and personal training as one of the most prolific and potentially profitable examples. Many fit health enthusiasts have turned their knowledge and passion for wellness into wealth by creating live and on-demand workout classes and offering online personal coaching and training sessions remotely over videoconferencing.
9. App Developer
More and more businesses are discovering the value of engaging with customers remotely by developing apps to allow them to interact with the company's products and services on demand over their smartphones. In an era when people are less willing or able to visit businesses in person if you can learn and effectively apply the technologies to help companies reach more of their customers remotely this way, you can build a lucrative business around it.
10. Home Improvement
The more time people spend in their homes, the more comfortable, attractive and accommodating they want their homes to be. As a handy home improvement specialist skilled, and perhaps even licensed in carpentry, plumbing, electrical work or simply basic home improvements, you can market yourself to people in neighborhoods suitable to your skills looking to renovate and remodel their exteriors and interiors.
11. Remote Team-building Activity Host
Prior to COVID, employers would send workers on a variety of adventures to build teamwork, from escape rooms to group getaways. In the new, social-distancing, travel-restricted pandemic environment savvy entrepreneurs have come up with new ways to help employers keep their remote teams connected and working as a unit, like Zoom Happy Hours. You can moderate live events or simply offer do-it-yourself virtual team-building activity kits.
11. Fitness and Wellness Coaching
As health and wellness take center stage in people's lives, the demand for personalized fitness and wellness guidance has surged. This trend has paved the way for a flourishing business opportunity: online fitness and wellness coaching. Whether you're a certified fitness trainer, a nutrition enthusiast, or someone deeply passionate about helping others lead healthier lives, starting a fitness and wellness coaching business from home can be both fulfilling and financially rewarding.
Business Ideas From Home: Conclusion
Starting a business from home offers numerous advantages, including flexibility, reduced overhead costs, and the ability to balance work and personal life effectively. The business ideas listed above are just the tip of the iceberg; the digital age has unleashed a vast array of opportunities for aspiring entrepreneurs. When choosing a business idea, consider your strengths, interests, and the market demand for your chosen niche. With dedication, innovation, and a strategic approach, you can turn your home-based business into a thriving venture that brings both financial rewards and personal fulfillment. So, seize the opportunity, harness the power of the internet, and embark on your journey to entrepreneurial success from the comfort of your own home.